July 9, 2019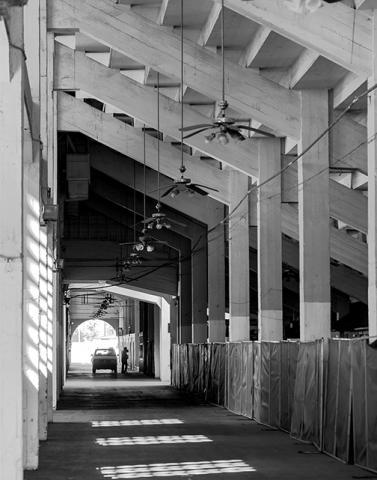 The Vision Gallery in Downtown Chandler presents Through Each Other's Eyes, Aug. 30 through Oct. 5, 2019, featuring the work of four photographers who strive to unify the cultural differences between the United States and Mexico.
The photos of Through Each Other's Eyes are the result of two Phoenix photographers visiting Hermosillo, Mexico, staying with host photographers there, and documenting the cultural life: the people and the environment. The Phoenix photographers then hosted photographers from Hermosillo and guided them through Arizona. The end result of this exchange is 80 photographs, 20 from each photographer.
"I am excited for people to see this exciting exhibition at the Vision Gallery," says Peter Bugg, visual arts coordinator at Vision Gallery. "In a time of such division, our hope is that this exhibition provides a sense of unity through the powerful work of these photographers working across borders."
The concept of Through Each Other's Eyes started in 1988 as a piece of the first "Japan Week" sponsored by the Phoenix Sister Cities Commission. After five exchanges with Japanese photographers, Through Each Other's Eyes began an exchange with photographers in Hermosillo, Mexico. This exhibition will mark the 9th annual exchange of photographers between Phoenix and Hermosillo.
Join the Vision Gallery for a reception with the artists on Saturday, Sept. 7, 2019, from 6- 8 p.m., at 10 E Chicago St., in the Chandler City Hall complex. The gallery is open Monday through Friday, 10 a.m. to 5 p.m., and Saturday, 10 a.m. to 4 p.m. More information on the exhibit can be found at visiongallery.org.
Vision Gallery and Chandler Center for the Arts Gallery




The Vision Gallery, and its sister gallery at the Chandler Center for the Arts, is a fine arts gallery representing more than 300 regional artists and home to two Art-O-Mats in Chandler. Visitors can discover a varied palette of original artworks from oil and acrylic canvasses to ceramic works, sculpture, jewelry, and more. Exhibits are rotated on a regular basis and are free for the public to view at this nonprofit gallery supported by the Chandler Cultural Foundation. A portion of all art sales are used to fund the Vision Kidz program, a series of education workshops offered to the community free of charge. In 2017, Vision Gallery was named one of the ten best Best Art Galleries in Arizona by Best of Arizona. More at visiongallery.org or fb.com/VisionGalleryChandler.
Through Each Other's Eyes™


Through Each Others Eyes 

is a 501(c)(3) nonprofit that encourages people around the world to understand and appreciate diverse cultures through photography. Through Each Others Eyes International Center for Cultural Education is making the world a better place through photography.  The Center coordinates photographic exchanges, educational programs and traveling exhibitions to help people around the world understand and embrace cultures different from their own.

Since its conception with the Phoenix Sister Cities Commission in 1988, there have now been exchanges in 11 cities, including Chengdu, Havana and Prague. More information can be found at teoe.org.