Oct. 13, 2021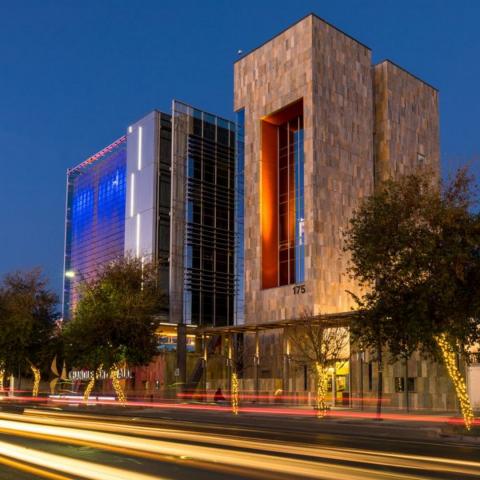 CHANDLER, Ariz. – Registered Chandler voters are encouraged to vote in the upcoming Special Bond Election and return the ballot by mail in the paid affidavit envelope provided. All voted ballots must be received no later than 7 p.m. on Election Day, Tuesday, Nov. 2. To return your voted ballot by mail, Maricopa County recommends mailing your signed and sealed envelope and ballot before Tuesday, Oct. 26, in time for the ballot to be received by Election Day.
Ballots received after the Nov. 2 date will not be counted. Postmarks do not count. As an alternative to returning a ballot by U.S. mail, voted ballots may also be dropped off at the following Chandler locations.
Chandler City Clerk's Office, 175 S. Arizona Ave., first floor

Chandler Unified School District (CUSD) Office, 1525 W. Frye Road
To drop off your voted ballot, Chandler City Hall will be open Monday thru Friday from 8 a.m. to 5 p.m., and the CUSD Office will be open Monday thru Friday from 8 a.m. to 4:30 p.m. On Election Day, Nov. 2, both locations will be open 6 a.m. to 7 p.m.
Both of these locations also will be open Monday, Oct. 25 – Friday, Oct. 29, and Monday, Nov. 1, to obtain a replacement ballot. Chandler City Hall will be open from 8 a.m. to 5 p.m. and CUSD Office will be open from 8 a.m. to 4:30 p.m. Replacement ballots may be obtained at these locations listed above for voters who have ballots that are spoiled, destroyed or if the voter did not receive a ballot. There are multiple locations throughout the Valley where Chandler voters can request a replacement ballot or drop-off their voted ballots. To view the complete list, visit Locations.Maricopa.Vote.
Chandler voters also have the option to drop off their ballots at the Maricopa County Election Department, 510 S. 3rd Ave., Phoenix (located in downtown Phoenix). This drop box will be accessible 24 hours a day.
As a reminder, registered voters have until 5 p.m. Friday, Oct. 22 to request a replacement ballot by mail. To request a replacement ballot by mail, call Maricopa County Elections at 602-506-1511.
Voters are reminded that this Special Bond Election is conducted as a ballot-by-mail election. Each registered voter was sent a ballot by mail and a publicity pamphlet in early October. As a reminder, the publicity pamphlet may be viewed online at Special Election. Voters may track their ballot status at BeBallotReady.Vote or by signing up for the ballot status alerts by texting "JOIN" to 628-683. 
For information about voting assistance for voters with disabilities, call 602-506-1511, or for Telecommunication Device for the Deaf (TTD), call 602-506-2348. For additional questions about the Special Election, call the City Clerk's Office at 480-782-2180, or visit Chandler Bond Election.
 
Media contact:          
Stephanie Romero   
City of Chandler, Public Information Officer
480-782-2231