Jan. 17, 2020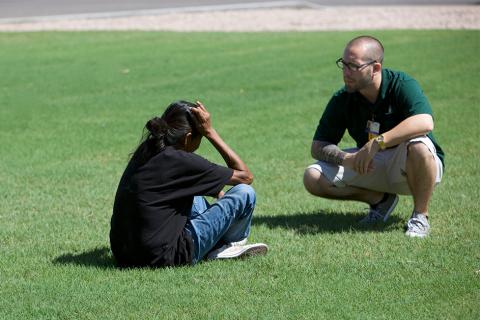 The City of Chandler will conduct its annual Point-in-Time homeless count from 6-9 a.m. Tuesday, Jan. 28. The Point-in-Time homeless count is an annual street and shelter count to determine the number of people experiencing homelessness in Maricopa County during a given point in time. The count includes a brief survey to identify the needs of those experiencing homelessness within Chandler's city limits. 
Volunteers are needed to assist with Chandler's effort. Volunteers who sign-up must attend a training session from 10:30 a.m. to noon Thursday, Jan. 23, at Chandler City Hall, 175 S. Arizona Ave. The session will be in the second floor training room.
The training session will review important guidelines and logistics for conducting a safe and accurate Point-in-Time count. This data is extremely important as it relates to federal funding and it needs to be done correctly. Volunteers will review how to use the Survey123 app and discuss best practices when working with people in crisis, or with a mental illness, to better prepare volunteers for what to expect during the count.
Volunteer service for the annual Point-in-Time count is a great way help a vulnerable population. The data collected during the Point-in-Time count allows the City and other organizations have the resources necessary to better serve people experiencing homelessness. To volunteer, or for more information, contact Rori Minor at 480-782-4329. 

Media contact:       
Stephanie Romero
City of Chandler, Public Information Officer
480-782-2231