March 14, 2020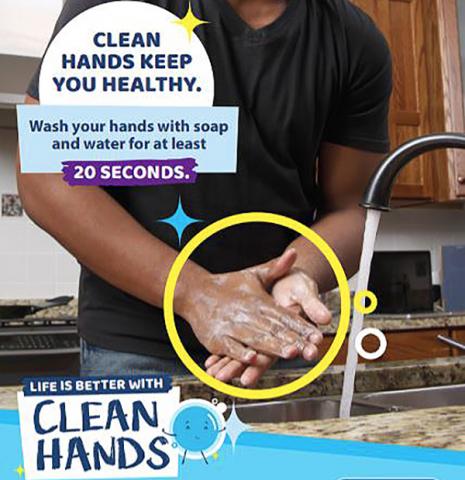 According to experts at the Centers for Disease Control and Prevention (CDC), the COVID-19 (coronavirus) is a respiratory disease that is thought to spread mainly through respiratory droplets produced when an infected person coughs or sneezes. These droplets can land on people and various surfaces and present a threat to anyone who comes in contact with those droplets through touch or inhalation.
City of Chandler facilities remain open to the public normal hours (reduced hours at the Senior Center is the lone exception). As we continue to serve the public on a daily basis, our janitorial staff has implemented additional cleaning measures overnight to help mitigate the spread of the virus on commonly touched surfaces. City employees also are performing additional cleaning measures on high use areas during work hours.
We encourage our customers and staff to follow recommended hygiene practices such as following proper hand-washing procedures and covering their mouths when coughing and sneezing. We cannot emphasize this enough: clean your hands often.
The CDC recommends that you wash your hands often with soap and water for at least 20 seconds, especially after you have been in a public place, or after blowing your nose, coughing, or sneezing. If soap and water are not readily available, use a hand sanitizer that contains at least 60% alcohol. Cover all surfaces of your hands and rub them together until they feel dry. And avoid touching your eyes, nose, and mouth with unwashed hands.
Let's all commit to adopting proper hygiene practices.
Additional information: