March 27, 2019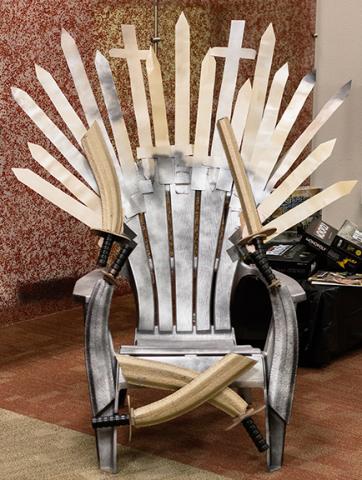 Chandler's Hamilton Library will host its second "Game of Thrones" event at 7 p.m. Saturday, April 6, 2019, just in time for the airing of the first episode of the final season of the acclaimed HBO series on April 14.
This Late Night Recess event is for adults (ages 18 and older) only and will feature a trivia contest, costume contest, games and crafts plus an epic game of White Walker freeze tag. "Game of Thrones" themed snacks will also be available. As a special addition to this event, The Friends of the Chandler Public Library has donated "Fantasy" themed books which will be given away to program participants.
Marie Torres, a longtime Chandler Public Library customer and "Game of Thrones" fan said the show "transports me to a fantasy world of which I feel a part of. I find it so suspenseful being intertwined in the lives of the characters wondering who will end up in power and whose life will end." Beverly Bullock, another library patron, says that she loves the series because "the unexpected was always happening. You thought you knew what was going to happen and then were completely blindsided."
Based on the popularity of the "Game of Thrones" series, Hamilton Library Manager Phyllis Saunders thinks there are many others who feel the same way Torres and Bullock do and will attend the program. "Theme events like this one bring like-minded pop culture fans together for a night of fun with other adults. It will get everyone pumped up about the new 'Game of Thrones' season, which starts April 14," Saunders said.
Register now for this free program, or call 480-782-2800. The Chandler Hamilton Library is located at 3700 S. Arizona Ave.