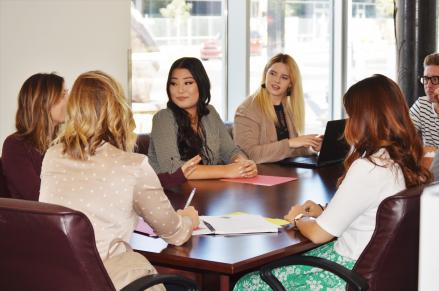 Chandler Young Professionals is for motivated young professionals from the business, nonprofit, faith and government communities in their 20s to mid-30s who live or work in Chandler.
Our mission is to empower Chandler's young professionals through relationship building, community engagement and professional development. Our hope is that the time invested, connections made and lessons learned at Chandler Young Professionals will lead to community involvement, social innovation and career advancement for the future generation.
Stay Connected 
Start building relationships with other young professionals in the Chandler area. Ask questions, share experiences and provide encouragement to your professional peers.
Connect in the Chandler Young Professionals Facebook Group.
Upcoming Events
Take your career to the next level, meet like-minded people and start establishing your professional network with peers in similar stages of your careers. Meet up first Chandler Young Professionals Networking Event.

Thursday, Nov. 14
5:30 - 7:30 p.m.
The Local | 55 W. Chicago St.