Maricopa County regulations and Chandler City Code requires residents to bag and tie garbage.
Securing trash in bags reduces concerns for unsanitary conditions including breeding of flies, odors, and spillage on roadways.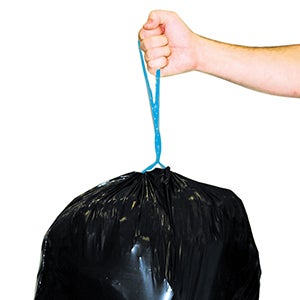 Bag & Tie Requirements:
All perishable garbage that requires bag and tie includes, but is not limited to:
Food Waste
Animal Waste
Diapers
Grass
Please help maintain sanitary conditions, control odors, and prevent spillage in your neighborhood by keeping the container lid closed and using plastic bags to bag and tie perishable garbage and grass.
Recyclables should not be placed in plastic bags, but rather placed in the blue recycling container loosely to assist in the sorting process.