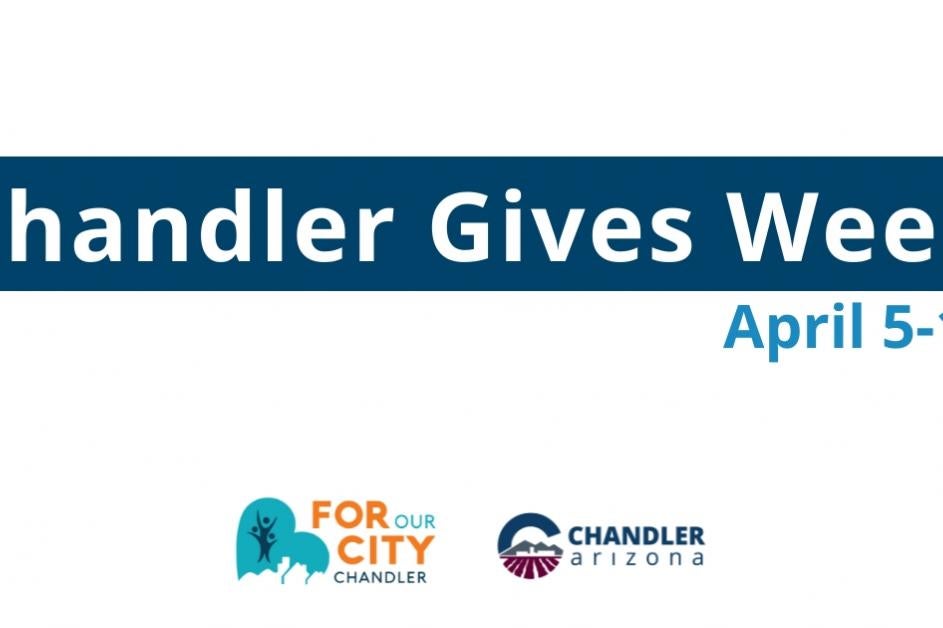 With the continuing pandemic facing our state, local nonprofits are still feeling the impact. With more people than ever reaching out for assistance, donations are needed to continue serving Chandler individuals, families, youth and seniors.
Once again the City is partnering with For Our City-Chandler to celebrate Chandler Gives Week from April 5–10. For those who are fortunate to be able to give, please consider donating to For Our City-Chandler online.
Any donation amount, small or large, is welcomed and greatly appreciated. Donations will be shared with all For Our City-Chandler partners, starting with the ones with the most immediate needs.
Donations also can be given directly to a local Chandler-based nonprofit of choice. To donate to a For Our City-Chandler affiliate, visit For Our City-Chandler giving.
Your donations help amazing things happen. Check them out. 
About Care
Nonprofits continue to do amazing work in our community and impact the people they serve. Here's one story highlighting a breast cancer survivor and the impact of About Care, Support Services for the Homebound.
Once she was diagnosed with breast cancer, Joyce relocated from rural Arizona to the East Valley. She was in need of transportation to her weekly radiation appointments. A family member connected her to About Care and Joyce was set up with a volunteer to drive her to her appointments.
As their relationship developed, the volunteer was able to help with prescriptions and groceries, too. "She was so kind and compassionate and always made me feel important," shared Joyce. "I believe she went above and beyond to make sure that I was taken care of."
Joyce has been cancer-free for the past 12 years and now volunteers with About Care where she sends out birthday cards to all their clients. "When I volunteer, I get so much more than I give."
If you're looking to volunteer with About Care, email mbrown@aboutcare.org. Donations also are always appreciated.
👉 To make a donation, visit For Our City-Chandler: Giving Tuesday.
AZCEND
AZCEND has been a longtime nonprofit partner of the City, serving many of #ChandlerAZ residents and those in neighboring cities. Here's just one success story of the thousands of people they've assisted. 

Nikki first learned about AZCEND through her neighbor, who previously received assistance from the nonprofit. Nikki, who recently had a baby, also has two toddlers at home. She initially reached out to their Family Resource Center for baby formula and diapers, as these were her greatest needs. AZCEND's Family Resource Navigator enrolled Nikki into their Family Support Coordination program where she received referrals to their Rent/Utility Assistance Program, food bank and other partner organizations. As part of the program, she has been able to participate in several of their drive-thru events where she received at-home activities and books to keep her kids learning. She was so grateful to have one point of contact for multiple resources.

During #ChandlerGivesWeek, consider dropping off a donation to AZCEND to help Chandler families. Items may be dropped off at AZCEND, located at 345 E. California St., between 7:30 a.m. to 4 p.m. Monday-Friday.

Here's their wish list of items:
☑️ Diapers - Pull Ups & diapers: sizes 3T/4T & 4T/5T
☑️ Baby wipes
☑️ Formula - specific type for babies with a sensitive stomach (Similac Sensitive or Similac Advanced)
☑️ Food bank donations - Peanut butter, cereal, tuna, whole wheat pasta, pasta sauce, soup, canned fruit and vegetables, rice and beans.

👉 If it's easier to donate online, that can work, too: For Our City-Chandler: Giving Tuesday.