Yard Waste and Organic Materials
Composting is Mother Nature's way of recycling natural, organic materials. All living things are organic and will naturally decompose.
Chandler's Backyard Composting program provides education to the community about the importance and methods of diverting yard waste, organic food scraps and degradable recyclables from the waste stream.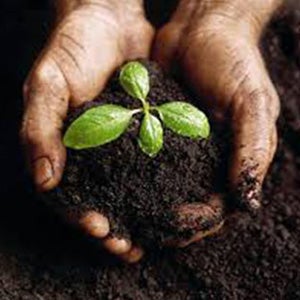 Save money - by reducing the need for watering as well as the need for commercial soil amendments and chemical fertilizers
Yield healthier plants - naturally adding vital nutrients to the soil that supports stimulating growth, building resistance and tolerance to disease and drought-like conditions
Improve consistency of soil - creating a more absorbent soil, making it easier to cultivate
Improve soil chemistry - Soften alkaline or acidic soil, increase micronutrient availability
Save water - Using compost on lawns, flower and garden beds can increase moisture retention in soil up to 60%, so you don't need to water as often.
Reduce the Waste Stream - by diverting yard and food waste headed for the landfill.
In the meantime, check out these resources to get composting started at your home: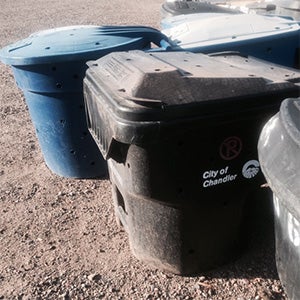 FREE backyard composters are available to Chandler residents paying for City-provided solid waste services. The composters are not brand new but instead made from recycling or trash containers that cannot be repaired and are retro-fitted into composters.
Residents interested can pick up a composter at the Recycling-Solid Waste Collection Center Thursday through Monday from 8 a.m to 4 p.m. Residents must bring a copy of their City utility bill showing city-provided solid waste service and photo ID when picking up their composter.
For more information about workshops and how you can start your own backyard composting, contact Solid Waste Services.