The City Manager is one of four positions appointed by the City Council. The City Manager and Assistant City Managers are responsible for overseeing the day-to-day operations of the City and for carrying out the policies that are adopted by the City Council.
City Manager
Joshua Wright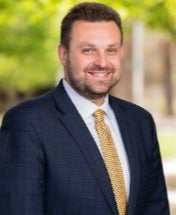 Joshua Wright was named City Manager in August 2021. Previously, he served as the City of Chandler's Assistant City Manager since May 2017. He also served as the town manager of Wickenburg, Arizona, from 2011 to 2017. Prior to Wickenburg, Wright worked at the Town of Marana, Arizona, from 2006 to 2011 in a variety of roles, including assistant to the town manager and director of strategic initiatives.

Wright is a past president of the Arizona City/County Management Association and received its Associate's Award for Excellence in Leadership in 2010. He also was named Economic Developer of the Year by the Arizona Association for Economic Development in 2011. He holds a master's degree in public administration and bachelor's degrees in psychology and religious studies from the University of Arizona.
Assistant City Manager
Tadd Wille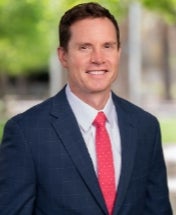 Tadd Wille became Assistant City Manager in February 2022 to assist the City Manager with day-to-day operations of the City. He previously was Deputy City Manager for the City of Tacoma, Washington, responsible for an array of city departments that provided services to that community's residents and businesses. In prior positions, he was Tacoma's budget director, helping to manage their budget development process and long-range financial planning and was the assistant budget director and grants administrator for the City of San Antonio, Texas.
Wille is a graduate of Brigham Young University with a master's degree in public administration and a bachelor's degree in history.
Divisions of the City Manager's Office