2023 Chandler State of the City
Thursday, February 16, 2023
|
6:30 p.m.
Add to Calendar
2023-02-16 18:30:00
2023-12-09 07:52:19
2023 Chandler State of the City
Mayor Kevin Hartke and the Chandler City Council invite you to explore the city's past, present and future. Lobby Experience: 5:30 p.m. I Mayoral Address: 6:30 p.m.  Decade-themed vocal and dance performances from Chandler youth Mayor Hartke will take you Through the Decades to highlight Chandler's growth and successes leading up to 2022. The Lobby Experience is a pre-event reception that will take you back in time with free food and drink samples, decade décor and more.  
City of Chandler
info@chandleraz.gov
America/Phoenix
public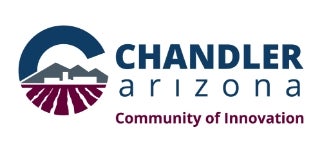 Mayor Kevin Hartke and the Chandler City Council invite you to explore the city's past, present and future.
Lobby Experience: 5:30 p.m. I Mayoral Address: 6:30 p.m. 
Decade-themed vocal and dance performances from Chandler youth

Mayor Hartke will take you

Through the Decades

to highlight Chandler's growth and successes leading up to 2022.
The Lobby Experience is a pre-event reception that will take you back in time with free food and drink samples, decade décor and more.
I'd like to officially welcome

you to Chandler's 2023 State of the City – Through the Decades.

As I thought about

the city's accomplishments over the past year, it became more and more clear that Chandler has ALWAYS been a Community of Innovation.

Through the decades

, our leaders have always thought outside the box.

From Dr. A.J. Chandler's

vision for a central park surrounded by businesses…

To the Chandler Municipal Airport

, which "landed" at its permanent home in 1947…

To the arrival of Chandler's

first "TECH" company in 1967 – Rogers Corporation.

To the global manufacturing hub

that Chandler is today….

That word

– INNOVATION – has always described our city.

Tonight, as we recognize

many of our 2022 successes, we'll also look back to years past to see how leaders before us helped pave the path we're on.

Let's start

with Public Safety.

Through the decades

, few professions have had such a profound impact on the day-to-day quality of life for Chandler residents than police and fire.

Let's go back in time

to where it all began for the Chandler Police and Fire Departments.

The year was 1920

, the Town of Chandler was just 8 years old.

It was the year the Town Marshal

position was established – this was the city's only Law Enforcement officer.

At the time

, that role also oversaw the 18-person volunteer fire department.

In 1936, "The Old Dodge

" became the first mechanized fire vehicle in Chandler and is still around today – for parades, of course.

By the 1960s,

the Chandler Police Department employed 14 officers and the Fire Department had a handful of paid firefighters.

Both grew significantly

in the 80's and 90's.

Today, we have 362 authorized

, sworn positions and 177 civilian employees – and more than 50 new employees were hired in 2022.

The Fire Department

is more than 200 strong, operating from 11 different stations across Chandler.

As Chandler has grow

n, so has its commitment to public safety.

Our police officers

and firefighters train together at a state-of-the-art facility and are well equipped to answer the call when our City needs them most.

Because of that commitment

, Chandler is one of the safest cities in the country, with one of the lowest crime rates in 35 years, despite all our growth.

In fact,

the City experienced the same amount of SERIOUS crimes in 2022 that we did in 1988, when the population was only 80-thousand.

As we look to the future

, we will continue to adapt to the evolving nature of policing, fire and emergency medical response.

Soon we will have

a new police unit dedicated to mental health calls.

And we've partnered

with Solera Health to have a mental health professional working side by side with our dispatchers to help re-direct calls. 

Construction on Fire Station 2

is well underway and is expected to be complete this year.

The station will help

improve emergency response from the City's busiest fire station.
There are two leaders

in the City who were instrumental in making all of this happen.

Would Fire Chief

Tom Dwiggins please stand?

Chief of Police Sean Duggan

is out of town today, but we've got his picture up.

Thank you both

for your service and leadership.
As our police and fire departments

continue keeping us safe, others in our city are hard at work ensuring our quality of life is the best in the Valley.

Water has been

a boiling topic in recent months.

Arizona is now

in a Tier 2 drought, which could result in water challenges for some cities.

But Chandler

is ready for the challenge.

Through the decades

, smart water management has always been a priority.

From Dr. A.J. Chandler's canal system

in the early 1900s – including Commonwealth Canal, which is still in existence today…

To the high-tech water treatment

plants that bring you clean drinking water at the tap….

To smart metering technology

that helps all of us conserve….

Chandler has always been

visionary and thoughtful when it comes to water.

Our portfolio is a robust

blend of surface water from the Colorado, Verde and Salt rivers, groundwater accessed from an extensive network of aquifers, maintained wells, as well as reclaimed water for irrigation and industrial uses.

In fact, Chandler recycles

every single drop that goes down the drain at least 2-3 times.

And we will continue to look

for new ways to conserve and reuse this precious commodity to preserve our water supply for future generations.

Here's an

example of that.

In 2022, the City announced

the Reclaimed Water Interconnect Facility, which will increase the amount of water to be recharged in our aquifer.

To serve the $20 billion dollar Intel expansion

, we've worked closely with Intel, Salt River Project and Chandler residents to relocate underground City infrastructure to clear a path for underground transmission lines, keeping our skyline beautiful.
Intel is an important piece

of Chandler's history, and its economic impact on this community, as well as the region, is hard to overstate.
This map shows how quickly

Chandler has grown – you can see that growth aligns with Intel's arrival.

Through the decades,

Chandler leaders have been visionary with their economic development strategies. 

There is no clearer example

than our employment corridors.

We've set aside land

for each one – and each has a unique set of attributes.

Downtown Chandler

is a hub for entertainment and dining experiences…

West Chandler is home

to a variety of advanced manufacturers, aerospace and electronics employers….

Uptown Chandler

is the perfect location for creative startups…

The Airpark Area

is quickly emerging as a home to technology and advanced business service companies.

The Price Corridor

is an international destination for high-tech companies such as Northrop Grumman, Microchip and, of course, Intel.

This strategic vision

has positioned us well for future economic growth.

To prove that point

, here are some of the businesses who invested in Chandler in 2022.   

Edwards, EMD Electronics

, Advantest and Stryker will all build new manufacturing facilities in Chandler.

Yield Engineering Systems

announced a new technology center in the Price Corridor.

Viavi expanded its presence

, adding office space for its global headquarters.
The increase in economic vitality

is also apparent in last year's tourism numbers. 

The City welcomed

a record number of business and leisure travelers in 2022.

And the Aloha was transformed

into a boutique motel, marking a successful redevelopment project.

As we approach buildout

, redevelopment and reuse projects like The Aloha will become even more important. 

In all, there were 27 companies

that located, expanded, or chose to continue operating in Chandler in 2022.

That results in more

than 4,200 new jobs in the coming years.
One of Chandler's greatest strengths

is our highly educated population.

Over the years,

we have seen educational attainment levels continue to increase in our community.

Just within the past five years

we went from 42% of residents having a bachelor's degree to 47%.

This is a testament

to the quality job opportunities in Chandler that keep attracting talented workers.

It's also a testament

to the great schools that are adding to our local talent pipeline.

To help fuel the workforce

with talented employees, the University of Arizona opened a new, 14,000 square foot facility, opening more doors to educate our residents.

Grand Canyon University

announced that it will be expanding its footprint in Chandler as well.

And Chandler-Gilbert Community College

continues to grow its specialized job training programs.

So as you can see,

the economic vitality of our city is strong.

And as you're ABOUT to see,

Chandler has always been a Community of Innovation, from its beginnings as an agricultural town to the tech destination that it is today. 
(agriculture to tech video)
Through the decades

, communities like Southside Village have evolved with the changing times.

It is so important

to preserve that journey and to remember our history.

That's why I'm so honored

to share with you that Southside Village received the city's first ever designation as a Historic Conservation District.

Will residents and advocates

from this area please stand? Let's give them a round of applause.

(after applause) You may be seated.

Southside is a community

rooted in family – it's a place where helping your neighbor is second nature.

That spirit embodies

what Chandler is all about.

For more than 50 years,

the City of Chandler has operated a HUD-designated public housing authority, helping hundreds of people in need.

Today, we are still

doing that work.   

In 2022, the City administered

more than $8.2 million dollars in rental assistance to help counter rent increases.

We were able to connect

dozens of households with emergency housing vouchers to prevent homelessness.

And we're adding more vouchers

for veterans and other people experiencing homelessness.

As we look to the future

, we will continue to work with our county, state and federal partners to seek new options that address the needs of our community.

For example, last year

the City Council approved a development agreement that will create 157 new affordable multifamily units. 

And we will continue to use every tool

in our City toolbox to help Chandler families and individuals in need.
For decades

, housing has been a City priority, and that won't change.

But that's not all Chandler is doing

to ensure our neighborhoods are strong. 

A resilient Chandler

community begins with resilient Chandler residents.

That's why we are infusing

our neighborhoods with new ways to engage.

Last year, the City Council and Neighborhood Advisory Committee

launched the Envision program.

The City hosted several events

in Chandler neighborhoods to connect residents to staff.

There were expos

and job fairs, giving neighbors a direct line to ask questions and share feedback on important City issues.

In 2022, there were also plenty

of opportunities for residents to connect to each other.

On For Our City Day,

more than 1,300 volunteers spent time cleaning, painting, and weeding yards.

And the Golden Neighbors program

provides home repair help, food and toiletries to seniors in our community.

These programs demonstrate

that when residents have the tools to help each other, when we work together, NO ONE has to go without.
Parks are the cornerstone

of Chandler neighborhoods, connecting us to each other through recreation, sports and social gatherings. 

From Dr. AJ Chandler

Park in 1912…

To Desert Breeze Park

in 1990…

To the dozens of neighborhood parks

that residents enjoy everyday…

Parks improve the quality

of life in Chandler.

Through the decades,

leaders before us have dedicated significant resources to grow our park system.
In fact, the very first General Plan

in 1970 outlined what remains our goal today –

to build one neighborhood park for every square mile of residential development in the city.
In 2022,

the Council committed half a million dollars that will be used for park landscaping.

And we opened

the city's 69th park – Homestead North -- a few months ago.

We will continue

to invest in our park system for decades to come.
In Chandler,

Tumbleweed Park is as iconic as the ostrich itself.

So it's no surprise

that the park complex was a hub of planning activity in 2022.

Design concepts

for the recreation center expansion, diamond field project, and Tumbleweed Park Ranch are well underway.

There are more plans

for the area, but I'll get to that a little later when it's time for tonight's big announcement.
Through the decades,

Chandler has been a melting pot of cultures and ethnicities, and we celebrate them like no other city does.

From the days

of N.J. Harris's historic Bar-B-Q Pit in 1932….

To the integration

of Chandler High School… years before Brown vs Board of Education.

To the election

of Coy Payne, the state of Arizona's first Black Mayor in 1990…

To our diversity today,

where we celebrate ALL cultures and backgrounds.

Chandler is steadfast

in its commitment to welcome EVERYONE. 

The NDO approved

last year further demonstrates that pledge.

As does the addition

of Juneteenth as an official City holiday.

In fact, over the past year

Chandler hosted the first Asian-American Community Conference, Contigo events for Hispanic Heritage Month, the 7th Annual International Film Festival, the 28th annual Multicultural Festival and the inaugural Diwali Festival of Lights.

And these are only

a FEW examples of the community partnerships that reflect our diversity.

Chandler was…is….and will always

be a place full of diversity, equity and inclusion.
Chandler will also continue

to be a place where fiscal responsibility is a top priority.

We take budget management

very seriously. Here are some examples.

We have lowered property tax rates

seven years in a row.

Our Transaction Privilege Tax

is the lowest in the entire state.

We have the lowest cost

of services of all towns and cities in the Valley.

Last year,

we took one-time dollars and invested in projects like LED street light conversions, which will save us money in the long run. 

This smart budget approach

has given us the ability to make an extra $50 million dollar commitment to help lower our Public Safety Personnel Retirement system debt.

Our financial philosophy

also helps us maintain a Triple A bond rating from all three agencies.

As you can see,

among the 21-thousand-or-so cities and towns in the nation, we are in an elite class when it comes to financial responsibility.

We remain fully committed

to this fiscally conservative approach that is responsive to OUR community's needs.

It provides a high quality of life

, opportunity, and a pathway to prosperity for all.

We're looking forward

to working with our new governor and state legislators to ensure we can preserve that commitment to our residents.
I've used the

term innovation several times this evening.

Merriam-Webster defines

the word innovation as "a new idea, method, or device".
I can't think of another city

that embodies the definition more than Chandler.

Dr. A.J. Chandler

was the city's first innovator, planting the seed for all who would follow him. 

Leaders in the 1970s

and 80s recognized a changing world, and they made sure Chandler was ready to change with it.

That foresight

led to Chandler being on the map for technology companies. 

Today, semiconductors

are essential to our economy and our national security.

And Chandler is a global destination

for the companies that manufacture or provide the critical infrastructure for them.

Some examples are

Intel, NXP, Microchip, Edwards, ARM, TEL and others.

Companies like Northrop Grumman

and Cirrus Aircraft are engineering solutions that support our country's national defense and aviation industry.  

And they're also

located right here in Chandler.

What was once a city

of crops and fields is now a city of fabs and chips…and we're not talking potato chips.

And it's all thanks

to the vision and strategic planning that is the foundation of Chandler's identity, through the decades.

Today, that vision

remains on full display.
Tonight, I will unveil the future of Chandler – a project so exciting, so outside-the-box, yet so perfectly Chandler.

It is with great pride, and with great pleasure that I announce………. 
Agent:

Mayor, we need you to come with us right away.

Mayor:

What's going on?

Why are you interrupting the State of the City?

Agent:

A decision you make now affects the future of Chandler in HUGE and dangerous ways. We need you to help us save the city. Let's go.

Mayor 

I don't understand

. What are you talking about? What decision?
(Closing video plays)
You'll never believe what just happened to me…

I….uh – you'll never believe it.

Let's get back to the

business at hand. 

First – there's been a slight change

to my speech tonight.

We will NOT have

the big announcement I was counting on.

But I DO hope to see all of you

at this year's Ostrich Festival, which is taking place March 16-19 at Tumbleweed Park.
You know… we've had a year's worth

of incredible announcements.

In fact, here are a couple more.

Chandler was just named the ninth best big city to live in, by Niche. That's ninth…in the entire nation.

And we just got word

that Chandler has been selected as the Independent Newsmedia Readers' Choice for Best City to Live, Work & Play.

These accolades make it very clear

that the State of the City is as strong as it has ever been.  

Our city

is safe.

Our city is

welcoming to ALL.

We've seen tremendous job growth

, with more businesses locating to Chandler.

We are connecting

to our residents in new ways.

Our water supply

remains intact and robust.

We are innovators

then, now and always. 

The future

of Chandler is bright.

And we are so proud

to continue serving you as Mayor and Council. Thank you for being here. Good night and God bless you.