The City of Chandler Aquatics offers a variety of ways to help you to stay fit and healthy through recreational water fitness classes. From swimming laps to instructional classes, there is something for every skill and comfort level.
Aqua Fit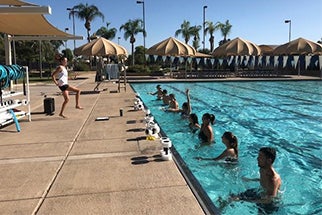 Great for getting your heart pumping, Aqua Fit Shallow offers a balanced emphasis on cardio, strength, and the core throughout the class in 3.5 to 5 ft. deep water while Aqua Fit Deep uses deep water jogging and exercises to challenge and strengthen the entire body.
Lap Swimming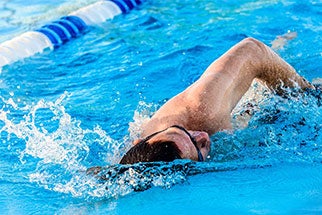 With heated amenities, you can enjoy an early morning dip or evening swim year-round at select aquatic center and facilities. 
Paddle Board Yoga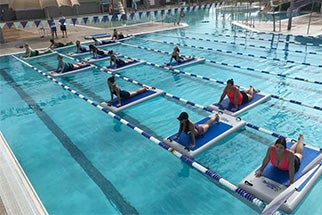 Whether you're a beginner or an avid yogi, this unforgettable workout routine provides skills to increase balance, coordination and overall body strength.