If you need immediate crisis intervention assistance, please call 9-1-1 for police and/or fire response. The crisis response team, CR288, will respond at the request of a police or firefighter at the scene of the incident.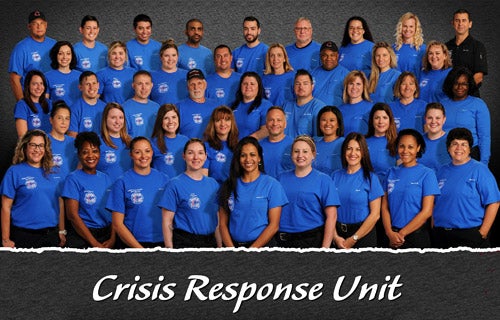 The Chandler Fire Department's Crisis Response Program (CR288) is a mobile crisis team of dedicated professionals and volunteers who provide 24-hour physical, social and emotional support to community members during times of acute crisis. CR288 is a two-person team, comprised of Master's degree-level Crisis Intervention Specialists and volunteers/interns, who respond alongside firefighters and police officers to incidents requiring their specialized services.
The CR288 team works to ensure that the social and emotional needs of affected community members are addressed while Police attend to law enforcement and Fire personnel to the medical emergency or the task of fire suppression.
Community members and students interested in volunteering their time and talent to the Chandler Fire Department's Crisis Response Team are encouraged to review the application process.
Our Mission
The CR288 unit strives to:
Provide immediate crisis intervention and on-scene victim assistance.

Provide emotional support, information and referrals to clients.

Facilitate communication between clients and the Fire and/or Police Departments.
Operations
The CR288 unit operates 24 hours a day, 7 days a week. The types of incidents CR288 is dispatched to vary but are often:
Behavioral Health-related emergencies

Serious medical emergencies (e.g., drownings, suicide)

Adult, child and/or infant deaths

Death notifications

Structure Fires

Traffic collisions

Child or elder abuse, neglect or exploitation

Violent crimes (e.g., sexual assault, domestic violence)

Assisting persons experiencing homelessness
CFD's Crisis Response Team is a member of U.S. Crisis Care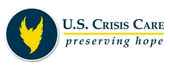 U.S. Crisis Care is a nonprofit organization that helps communities support people affected by tragedies like suicides, fatal heart attacks, serious accidents, and homicides. Volunteers are there, on scene, to preserve a ray of hope and help survivors begin rebuilding healthy, fulfilling lives.