Downtown Chandler is booming with new developments, restaurants, and residences. These new additions are a great fit for the already dynamic heart of Chandler. There's always something to discover in Downtown Chandler – here is what's next.   
New Restaurants, Bars, and Entertainment Venues
Already a valley food and beverage hotspot, Downtown Chandler has several exciting new bars and restaurants that have either opened recently or will do so soon.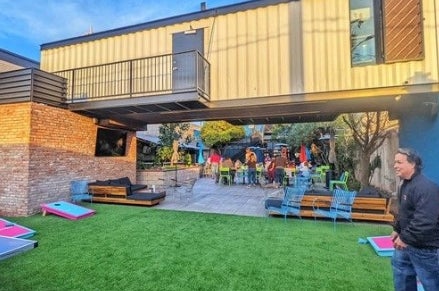 Now Open
Roll Em Up Taquito: This popular California-based Taquito restaurant is coming to Arizona. They will be joining the Frye Shops and bringing delicious taquitos to our Downtown.
BuquiBichi: A tap room for beer lovers will be joining the Shops on Frye. BuquiBichi is from Hermosillo, Sonora, Mexico, and is anticipated to open soon.
Crispy Cones: A sweet treat is joining New Square. The cones are famous in European countries, including the Czech Republic, and are filled in a fresh dough cone, covered in cinnamon and sugar, or crushed Oreos.
Elliott's Steakhouse: Moving into a space on Boston Street next to its sister concept, The Brickyard, Elliott's will provide exceptional steak and seafood choices. Expect the highest quality food and service from this concept.
Coming Soon
Goldwater Brewing Co: Goldwater Brewing Co. is a family-owned and operated brewery that will be joining New Square soon. Adding another tap room to the East Valley.
Val's: Brought to you by the same minds that created Puro Cigar Bar, Val's is the perfect place to grab a drink and relax with friends. Expect a refined bar with a cozy patio, creating a sense of atmosphere that draws you in. Slightly hidden, Val's can be found on Boston St. across from Puro. Currently under construction, it is expected to open in 2022.
Lola's Liquors: Lola's Liquors is the newest concept from Liquid Sunshine Projects, which are also responsible for Bourbon Jack's American Tavern, Black Sheep Wine Bar & Merchant, and Murphy's Law Irish Pub. This new bar is sure to bring tantalizing cocktails and a sense of play to the Historic Square. It is expected to open in 2023.
Maple House: Currently constructing its building on the corner of Boston and California Streets, Maple House intends to be a welcoming community gathering space that serves coffee, beer, and wine in a curated indoor/outdoor setting.
New Developments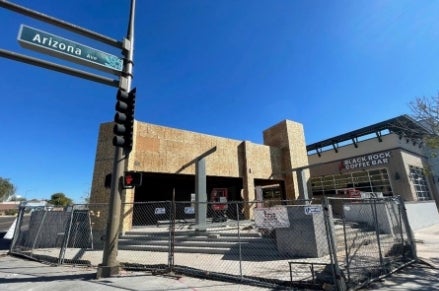 It's not just new restaurants that are coming in droves, new developments are underway throughout Downtown Chandler.
Partially Complete
Shops on Frye: Located at the southeast corner of Frye Road and Arizona Avenue, this adaptive reuse project broke ground in late 2020 and has completed two of three buildings on site. Black Rock Coffee & Jersey Mike's have opened in the development with a new concept from El Taco Santo as well as Thai Chili 2 Go in the buildout process. The project will be complete in 2022, with tenant improvements likely concluding in early 2023, delivering approximately 9,000 sq. ft. of retail space.
Under Construction
DC Heights: DC Heights, which broke ground in 2020, is a multifamily project being built in two phases. Phase one, currently under construction, includes 157 units. DC Heights is a game changer for development to the west of the Historic Square. Phase one is expected to welcome residents later this year.
Encore Chandler: Encore Chandler is a 208-unit multifamily project at the southeast corner of Nevada Street and Commonwealth Avenue, on the eastern edge of Downtown Chandler. It broke ground in late 2021. This project will bring new high-end units to Downtown Chandler and is expected to be complete in 2023.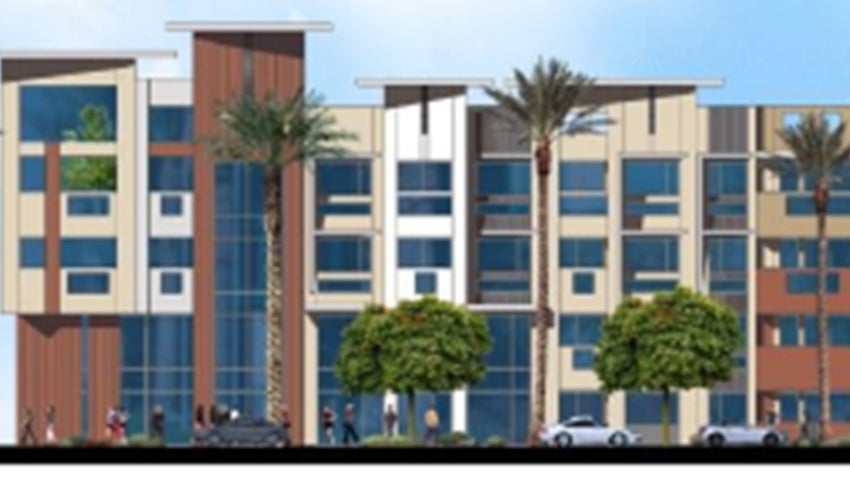 Contact Us
Lauren Koll, Downtown Redevelopment Program Manager