In Parks & Recreation, we work hard and play harder. It's what makes us a world-class recreation division. Every employee is involved in the process. From park maintenance to lifeguards to recreation coordinators to instructors, great ideas come from all corners so that we deliver the best experiences to our community.
Chandler Recreation is hosting a one-day Job Fair in search of people passionate about play and committed to working for a team dedicated to creating connections and building community.
Friday, January 27
4 - 6:30 p.m.
Saturday, January 28
9 a.m. to noon
Community Center
125 E. Commonwealth Ave.
Chandler, 85225
Become part of our fast-growing team where your unique talents will be appreciated.
Job seekers who attend can:
Learn about fresh and exciting jobs
Participate in on-site interviews
Connect with like-minded peers
Start and grow your career
Whatever your goals and passions are, we've got just the place for you to put your skills and smarts to work. 
Interested in joining our team?
Applicants interested in a virtual interview will need to apply and schedule an interview by Wednesday, Jan. 25 at 11:59 MST. Applications close Saturday, Jan. 28.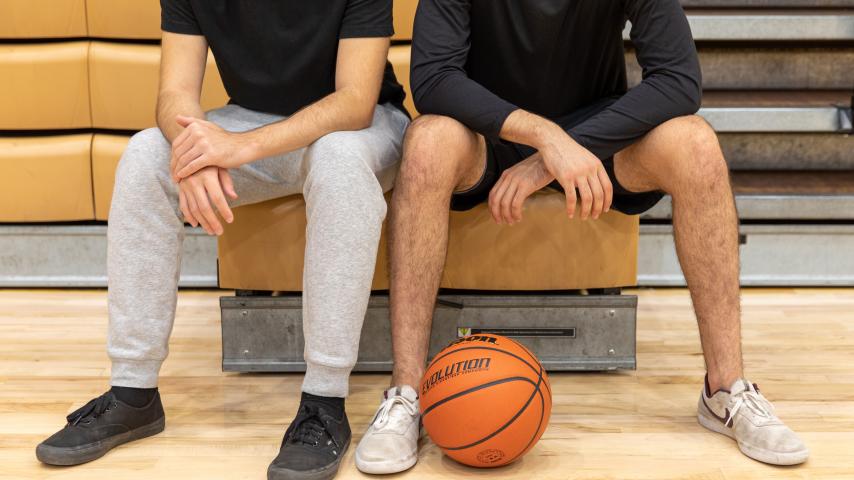 Adult Sports
Are you in? Rivals, matchups, favorites, and more. Adult Sports Recreation Leaders are committed to helping recreational-based leagues make connections and perform at their peak athletic levels. Leagues run for three seasons throughout the year for adults ages 16 and older. Here you'll get into the game of sports management.
Recreation Aide  |  Recreation Assistant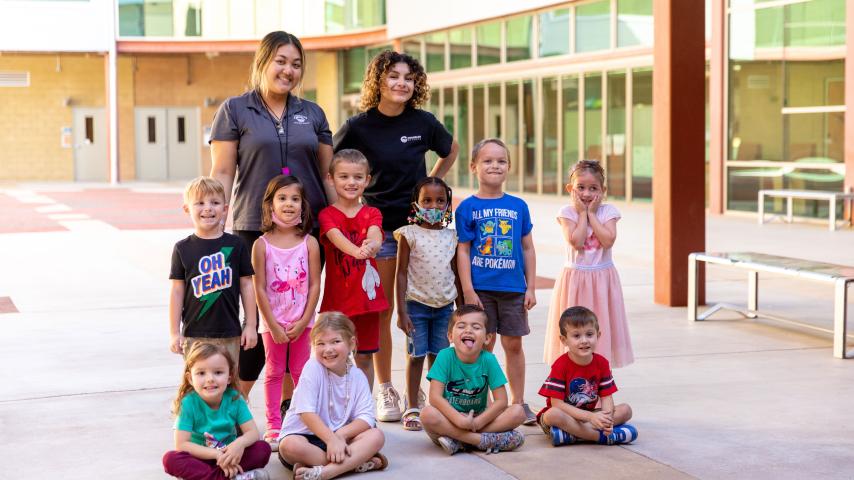 Building Blocks
The ABCs of play, Building Blocks Recreation Leaders, create early-learning moments for little learners ages 3 to 5 to help them transition to a classroom environment. Here you'll develop the skills needed to advance your career in education or launch the next chapter of your professional life.
Recreation Aide  |  Recreation Assistant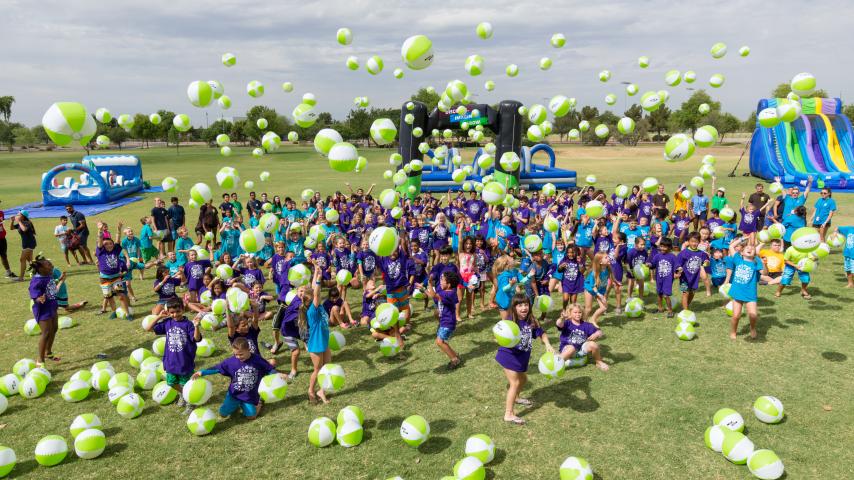 Camps
When school's out, Recreation Camps are in! Camp Recreation Leaders design seasonal curriculum for the brainy, the brawny, the creator, and the thrill-seeker alike. You'll connect with ages 5 to 13 through a variety of sports, arts and crafts, and field trips as together you discover your inner camper.
Recreation Aide  |  Recreation Assistant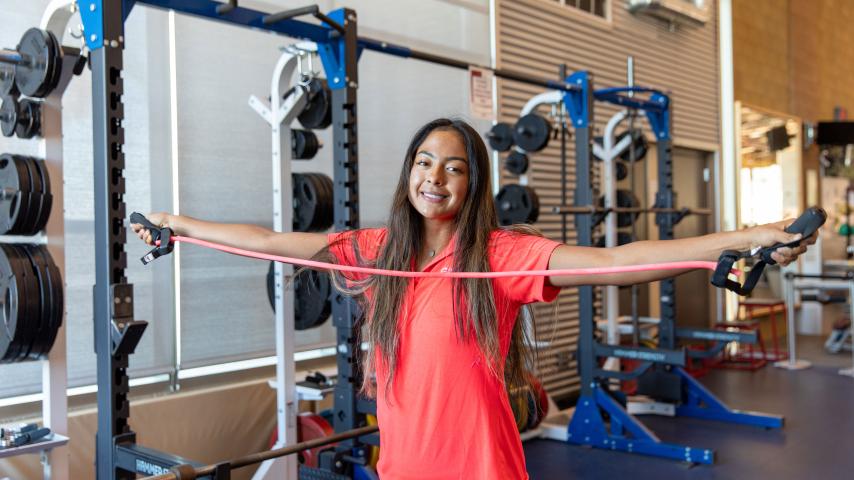 Fitness Floor
Find your fit as a Fitness Floor Recreation Leader. Stationed at the state-of-the-art Tumbleweed Recreation Center, you'll help guests throughout their fitness journey, providing exceptional customer service. You'll also supervise areas including the indoor track, group exercise studios, racquetball courts, cardio, select strength, and free weights. It's a well-rounded introduction to a career in the fitness industry.
Recreation Aide  |  Recreation Assistant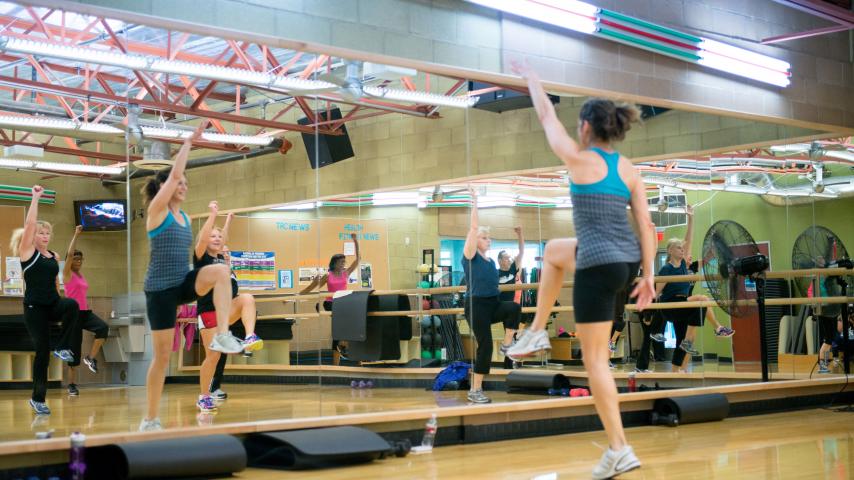 Fitness Instructors
Tumbleweed Recreation Center is seeking experienced and certified personal trainers, who have the capacity to provide an unparalleled fitness experience to all of our members and guests. We are looking to hire individuals who have a passion for health and fitness, enjoy building relationships, and exhibit the highest level of customer service possible when communicating and interacting with members and guests. For more information or to set-up an interview or audition, contact Vickie Lang at 480-782-2907.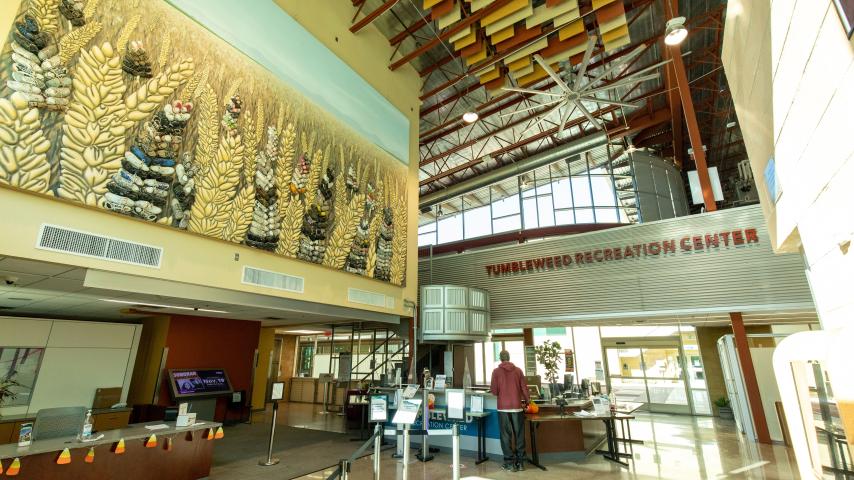 Front Desk / Guest Service Desk
As the welcoming committee, Front Desk and Guest Service Recreation Leaders help us deliver great guest experiences from the get-go. You'll use your gift of gab and welcoming spirit to greet guests and assist them with class registration, park reservations, and recreation memberships. It's the perfect place to meet new people and lend a helping hand.
Recreation Aide  |  Recreation Assistant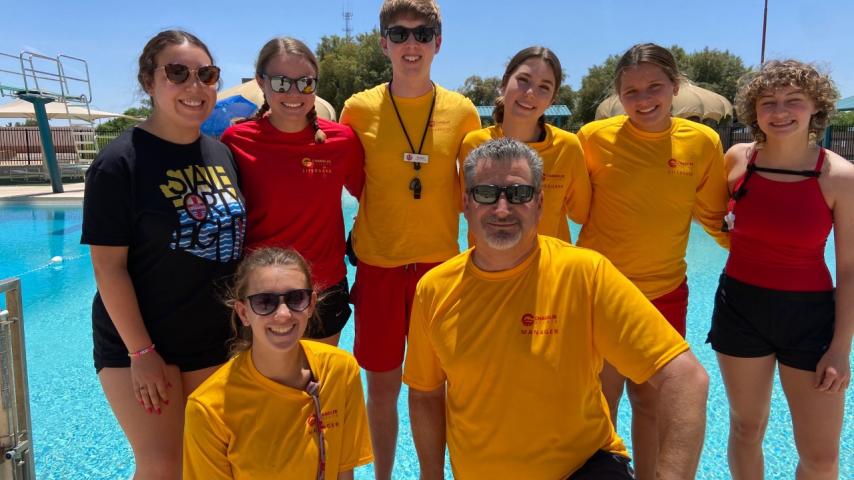 Lifeguards / Swim Instructors
Being a lifeguard means you're trusted with the lives of others, so you'll need to be extremely responsible, attentive and patient. With Chandler Aquatics you can put your skills to work protecting the City's recreation waters and play a vital role in shaping the future of water safety. In addition to living out our mission each day, the staff has their fair share of fun via social outings, team meetings, and special events like the Cardboard Boat Regatta. For questions regarding certifications and requirements, contact Jessica Chamberlain at 480-782-2527.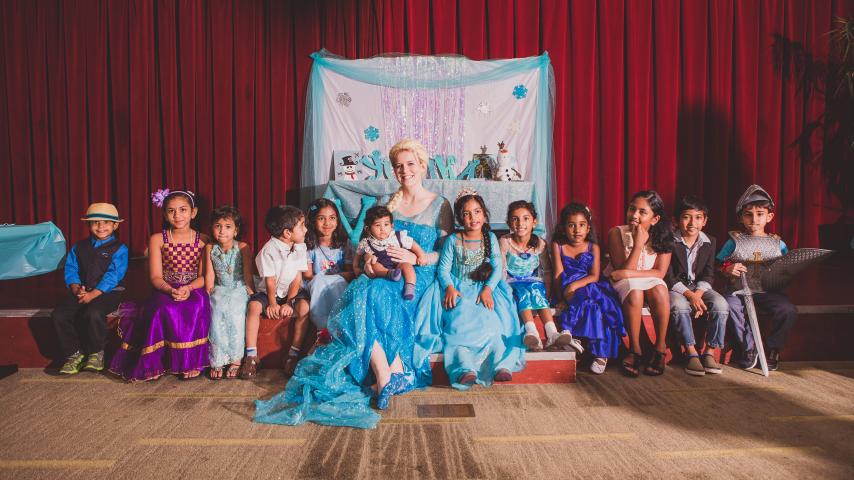 Rentals
Life of the party, Rental Recreation Leaders assist the community in hosting memorable events. You'll focus on providing hosts and guests with an amazing event space and provide customer service to ensure their event runs smoothly. Rentals is a great introduction to an exciting career in event planning.
Recreation Aide  |  Recreation Assistant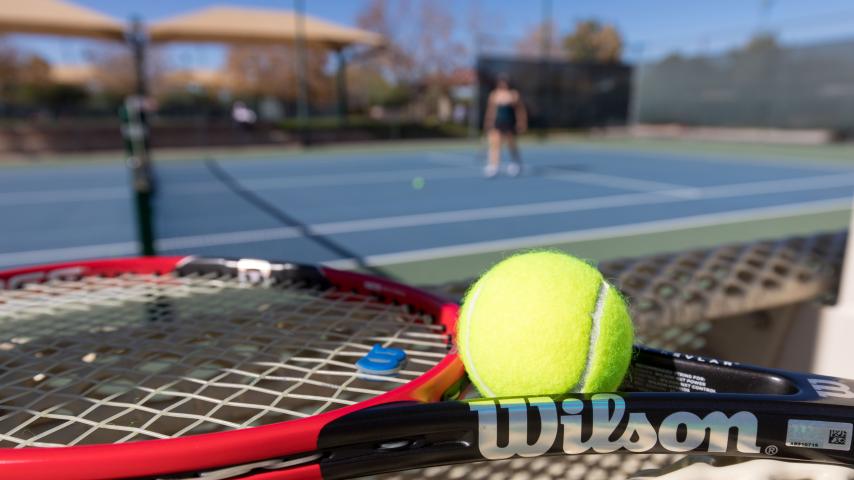 Tennis Center
An Ace and customer service champion, Tennis Center Recreation Leaders, serve as the face of the facility and the initial point of contact for all members and guests. You'll provide access to year-round classes, leagues, and tournaments at this 15-court facility. The Tennis Center is the perfect place to make some racquet and get an inside look at a career in the tennis industry.
Recreation Aide  |  Recreation Assistant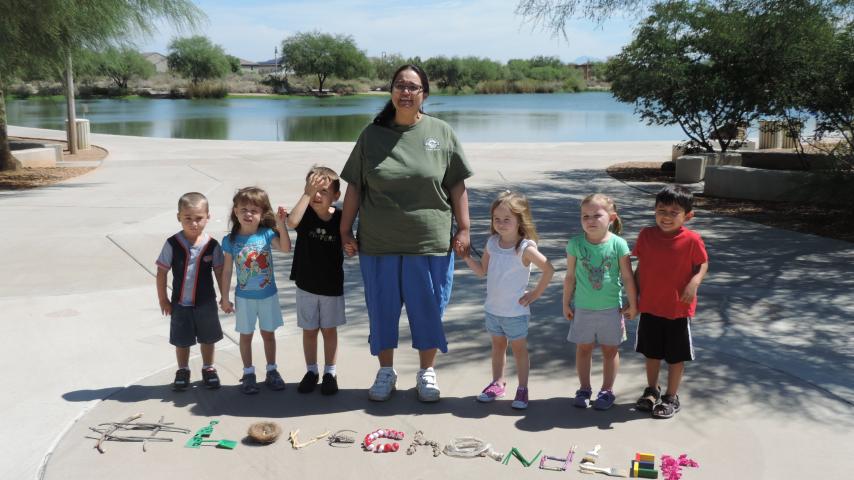 Recreation Instructors
Be our expert. Share your expertise if you're a master chef, crafty crafter, dancer, or authority on a teachable skill. We're always looking for talented individuals to teach a diverse range of recreation programs for all ages – from preschool to 50-plus. Choose from hundreds of specialty courses across our core service areas: aquatics, camps, enrichment, outdoor discovery, sports, therapeutic, and wellness and fitness. If you have questions regarding available opportunities, contact Jen Clouse at 480-782-2645.
The starting wage for Recreation Assistant positions is $20.12 per hour.
The starting wage for Recreation Aide positions is $16.93 per hour. 
These roles offer flexible hours and schedules and paid sick leave. All positions above are ongoing temporary part-time, can work up to 19 hours per week, and serve at the discretion of the department director. Funding for these positions is considered on a project or annual basis.
Recreation Leader I* positions are entry-level, and all are encouraged to apply. Recreation II positions require minimal related experience, a valid driver's license, and a high school diploma/GED. The City of Chandler follows minimum age requirements and restrictions for the employment of minors as set forth by state and federal law.
The City of Chandler will conduct a pre-employment DOT drug and alcohol test check as a condition of employment. An offer of employment is contingent upon acceptable results.
For Recreation Leader II positions, the City of Chandler will conduct a pre-employment MVRRS (Motor Vehicle Record Request System) check as a condition of employment. An offer of employment is contingent upon acceptable results.
Applicants for employment and volunteer opportunities should be aware of the City of Chandler's policies concerning the use of drugs and alcohol.  These policies have not been altered by the passage of Proposition 207. The use of recreational marijuana is a violation of the City's Drug-Free Workplace Policy.  A positive result for drugs tested under the policy, including recreational marijuana, may be grounds for withdrawal of an offer of employment or volunteer opportunity. 
The City of Chandler fingerprints all applicants selected for hire to evaluate the fitness of prospective employees. The examination process may vary if determined necessary.
The City of Chandler is committed to Equal Opportunity & Reasonable Accommodation