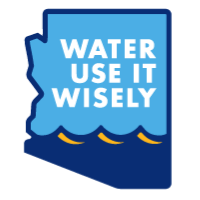 Chandler is dedicated to proactive water management to ensure a sustainable water supply into the future. Chandler's smart water management through infrastructure investment, diverse water supplies, water reuse, drought preparation and water conservation has allowed the City to prosper in our desert setting.  Even though the City can meet the water needs of our residents and businesses, prioritizing water conservation is more important than ever.
Chandler is committed to educating and instilling a water conservation ethic within our community. For four decades, Chandler has encouraged water conservation through ordinances, education and conservation programs. 
Water-Wise Workshop Survey
Every spring and fall, the City of Chandler offers free Water-Wise Workshops to help residents reduce their water use. The city is seeking input from the community to help improve the classes offered. Please take a few minutes to fill out the survey. Your input is greatly appreciated.