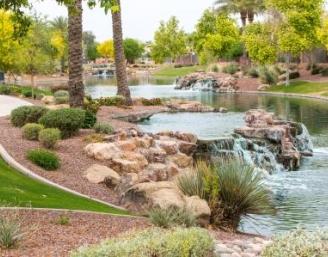 Careful management of water has allowed the City to prosper in a desert setting. Even though Chandler has an adequate supply of water, we need to use our most precious resource wisely. Our practices today will have profound effects on the future.
The City is committed to conserving water in the following ways:
Environmental Art Contest Now Open
Each year, 4th-grade students in Chandler are invited to enter Chandler's Environmental Art Contest promoting solid waste recycling, water conservation and stormwater pollution prevention.
Deadline for entries is March 8, 2019.

Receive the WaterSaver e-newsletter right in your inbox - sign up today! The WaterSaver is a monthly bulletin dedicated to all things related to landscape, irrigation and indoor water-saving tips. Our goal is to provide you with useful information to help you create a beautiful landscape that uses less water and saves you money.