Chandler is committed to educating our community on the best ways to save water and  ensure a sustainable water supply for our future. Here are some of the water conservation actions taken by our community in 2021, along with the water we saved.
Community Water Consciousness
Chandler residents and businesses have a long history of demonstrating their commitment to using water efficiently and embracing a culture of conservation. Residential water use in Chandler has decreased from 140 Gallons Per Capita Daily (GPCD) in 1997, down to 111 GPCD in 2021. The average Chandler household is using 20% less water today than it did 25 years ago. Businesses have also been excellent partners, investing in water sustainability efforts. Chandler has reduced its demand for potable water by recycling all of its wastewater. The City produces roughly 30,000 acre-feet of reclaimed water annually and delivers it for urban irrigation, industrial uses, aquifer recharge and riparian wetlands.
There are a variety of conservation programs available to assist the community with water savings. The City offers free water-wise site visits, turf removal rebates, Smart irrigation controller rebates, free conservation retrofit kits and a variety of conservation education programs. Chandler's newest conservation program, the Large Landscape Water Efficiency Program is intended to reduce outdoor water use. This free program assists large water users with a customized water budget, access to web-based software, a site map (including aerial imagery) and ongoing support to manage landscape irrigation efficiency.
Ways to Conserve Water
Simple, low-cost conservation solutions
Do not overwater landscaping and use a smart irrigation controller to reduce outdoor water use. Text WHENTOWATER to 33-222 for simple monthly reminders to keep your watering on track. 

Know the optimal amount of water to use in your home with the 

Water Usage Calculator

.
Invest in conservation
Remove or reduce grass lawns and replace them with Xeriscape by planting native or desert adapted trees, shrubs, and groundcover that require little water once established.
Upgrade to water-saving toilets and a low water use dishwasher and washing machine. Look for the WaterSense label.
Average Annual Water Savings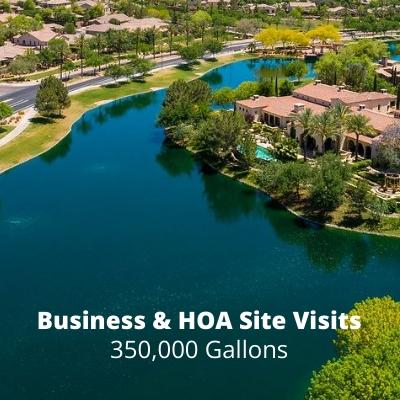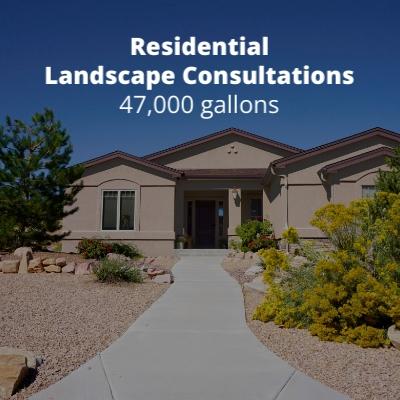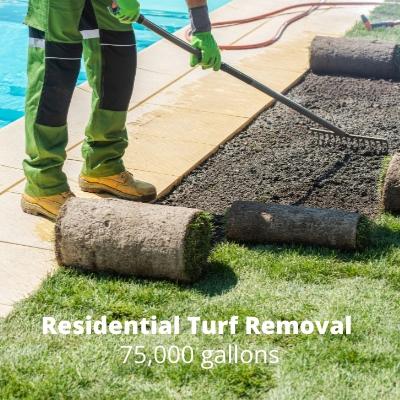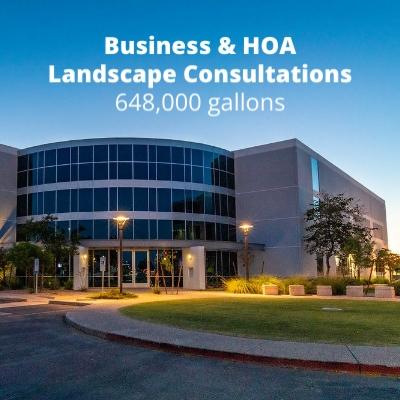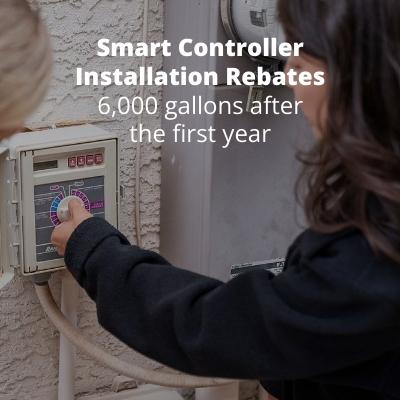 Large Landscape Water Efficiency Program
Outdoor landscaping, especially grass, is frequently overwatered. Chandler recently established the Large Landscape Water Efficiency Program (LLWEP) to help properties with large landscapes water more efficiently.
This program involves a professional consultation to evaluate the existing landscape and create a customized water use budget. Program participants receive a notification when their water use is higher than it should be. This program was just initiated last year and already has 18 active participants with an average water savings of five million gallons per site.
We live in the desert. Conserve like you mean it. 
The City launched a new water conservation campaign in 2021. Chandler outreach campaign includes posters for City buildings and bus shelters, social media campaigns with conservation tips, updated website content, podcasts and videos that all feature the headline, "We live in the desert. Conserve like you mean it."