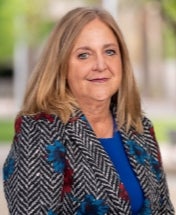 The City of Chandler Law Department provides verbal and written legal opinions to the City Council, City Manager, City departments, boards and commissions. The Department drafts city ordinances, resolutions, leases, contracts and other legal documents, and represents the city in all legal proceedings.
Kelly Schwab, City Attorney and Risk Manager
Phone: 480-782-4640
Elizabeth Herbert, City Prosecutor
Phone: 480-782-4610
Civil Division
The Civil Division of the City Attorney's Office is responsible for civil court proceedings in various state and federal courts in all areas of the law, including but not limited to, zoning, contract, public bidding, personnel, bankruptcy, water, real estate and environmental.
 
Physical Address:
175 S. Arizona Ave., 2nd Floor
Chandler, Arizona 85225

 
Mailing Address:
Mail Stop 602
P.O. Box 4008
Chandler, Arizona 85244-4008
 ​​​​Phone: 480-782-4640
Prosecutorial Division
The Prosecutorial Division of the Law Department is responsible for the prosecution of criminal misdemeanor cases in City Court and appeals to the Superior Court, Court of Appeals and State Supreme Court.
 
Physical Address:
250 E. Chicago St.
Chandler, Arizona 85225

 
Mailing Address:
Mail Stop 304
P.O. Box 4008
Chandler, Arizona 85244-4008
 ​Phone: 480-782-4610
Risk Management Division
The Risk Management Division of the Law Department is responsible for administering risk management including loss fund management, claims administration, administration of insurance contracts and provision of loss prevention activities.

To file a claim against the City of Chandler, complete the Liability Claim Form. Please note that Arizona Revised Statute, A.R.S 12-821.01 requires that claims must be filed with the City Clerk's Office within 180 days after the cause of action accrues.

Claims must be submitted via mail or hand-delivered to Chandler City Clerk:
Physical Address:
175 S. Arizona Ave., 1st Floor
Chandler, AZ 85225
 
Mailing Address:
P.O. Box 4008,
Mail Stop 606
Chandler, AZ 85244-4008
Phone: 480-782-2383