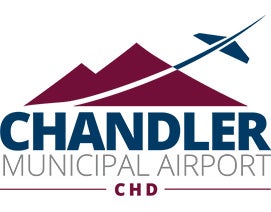 Chandler Municipal Airport (CHD) is just 18 miles southeast of Sky Harbor International Airport and offers trouble-free access to anywhere in the region. An excellent business airport, it also is a base for charter, transport and sightseeing excursions, and is home to world-class training institutions.
With more than 200,000 operations this year, it is among the nation's busiest general aviation airports. CHD's location is well-situated for easy travel to southwestern U.S. markets and beyond. At the airport, Chandler Municipal offers access to air transportation services and facilities to house aviation-related businesses, which makes it an excellent choice for the growth of your company for both corporate aircraft owners and business activity.
To assist pilots using the Chandler Municipal Airport (CHD), the Federal Aviation Administration (FAA) created a video of CHD as part of their "From the Flight Deck" runway safety series. View videos for other Valley airports.