Happy Holidays from Mayor Kevin Hartke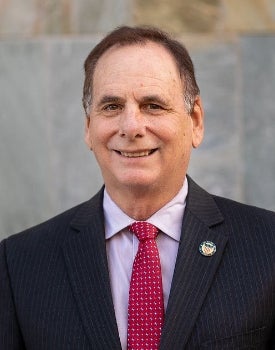 Our city is a tapestry of diverse cultures and beliefs, and it is this diversity that makes us stronger and more resilient. Recognizing the many traditions to be celebrated, I hope this season brings you joy, peace and an abundance of cherished moments with your loved ones.
During the busy holiday season, local businesses and nonprofits are the vibrant threads that add color, character and a unique identity to Chandler. Supporting local isn't just about commerce; it's a pledge to empower the talented people of Chandler, invest in the dreams of our neighbors and the future of our community. It's an experience that goes beyond transactions – it creates relationships and prosperity.
As we light up our community and homes with the glow of festive decorations, let us illuminate the lives of those around us with acts of generosity and love. May the holiday season inspire us to create lasting memories, strengthen bonds with one another and build a future filled with hope and prosperity.
On behalf of the Chandler City Council and city staff, I wish you a joyous holiday season and a Happy New Year.