When we asked our community what was most important to them concerning conservation, the response was clear - teach our youngest citizens how to save water early. Whether you teach from home or within a school use our engaging and interactive resources to teach your students about the importance of water conservation. Organize an assembly, host a puppet show, bring students to our Annual Make a Splash Water Festival or take advantage of our supplemental curriculum. We appreciate your dedication to teaching our students about water conservation. Chandler offers several programs to schools and teachers.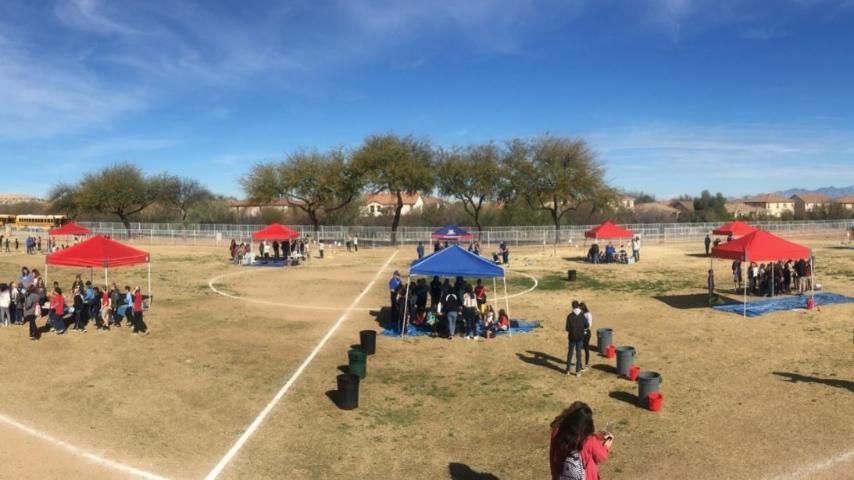 Virtual Water Festival
Use videos and online learning activities to experience the Arizona Water Festival online. Learn about Groundwater, Watersheds, Water Cycle and Water Conservation Technology. Test what you've learned by taking the Water Festival Quiz.

Virtual Water Festival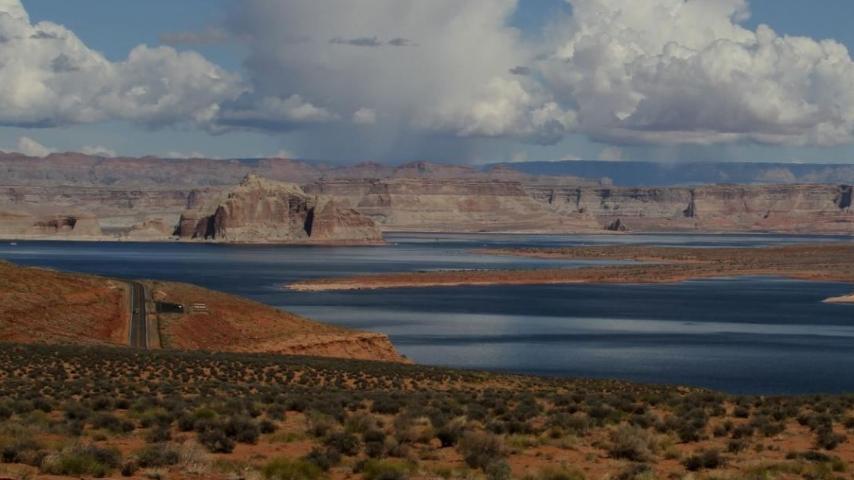 Water Scene Investigation
WSI inspires families to adopt home water conservation practices in order to protect Arizona's precious resource. Stay healthy and save water by investigating the water usage in their homes.

Be a water detective.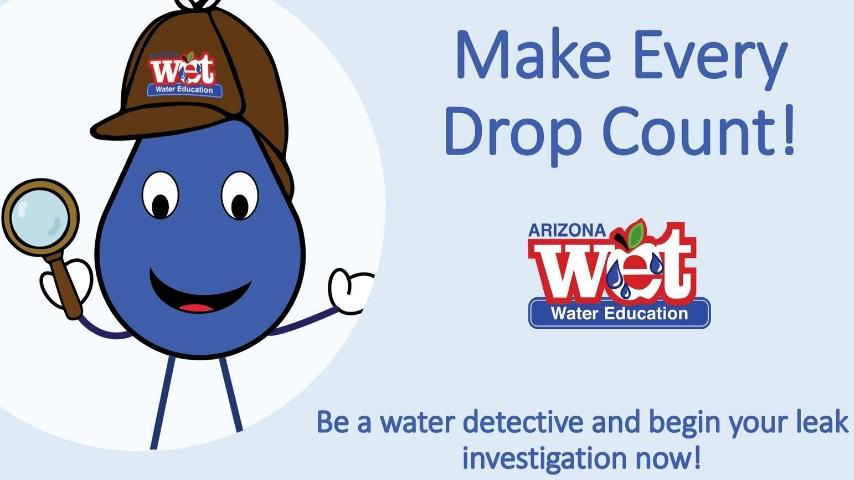 Make Every Drop Count
The Make Every Drop Count program introduces students to water conservation, the impact of climate on water availability, and identifies ways that water can be wasted at home.
Students at Chandler schools have been selected to participate in a youth education program from the Water Conservation Office. Students will learn the importance of water conservation, the water cycle, and local water sources through the use of magical illusion, comedy, games, and audience participation. This free school assembly is designed for students, grades 2 - 5.

Teachers receive free workbooks for every student. The workbooks are customized to meet state curriculum guidelines in reading, mathematics, science and geography and include activities for different skill levels. Teachers and parents are encouraged to help students work through the pages and discuss what they have learned.

Your school may schedule one or two presentations with a minimum of 50 to a maximum of 300 students per show and last 30 minutes. The presenter arrives 45 minutes prior to the show for set up and needs a space of approximately 10 feet wide by 6 feet deep to arrange props, posters, and a 6-foot long rectangular table.

To schedule a show, please contact Abracadabra Productions at 623-266-1157. Shows are booked in the order they are received.
Invite the Great Arizona Puppet Theater to visit your school and teach students about good water conservation habits through a free puppet show. "Zoner and the Drip" is designed for students in grades K through 2.

The puppet shows require a minimum of 50 to a maximum of 80 students per show and last approximately 50 minutes. Multiple shows can be booked back-to-back in order to accommodate additional students. If shows are booked back-to-back, please allocate a 15-minute break in between shows. The puppeteer arrives 30 minutes prior to the show for set-up and needs access to an electrical outlet. The puppeteer requires 30 minutes for breakdown.

To schedule a show, please contact the City's Water Conservation Office at 480-782-3580. Register early. Shows are booked in the order they are received.

Water in Our Desert Community: Activities for Grades 6-9: An instructional resource for people who care about water and the Sonoran Desert, the activities in this water curriculum are meant to supplement the regular course curriculum. The activities include background information, reproducible student materials, a glossary and a list of resources.

The following activities will strengthen the students' awareness of the social, economic and environmental impact water has on all water users in Arizona.
The Properties and Importance of Water
History of Water in Arizona
Local Water Resources
Water Treatment
Water Users
Water Conservation
Water Problems and Issues
To obtain a free copy, please contact the City of Chandler Water Conservation Office at conserve@chandleraz.gov or call 480-782-3580.
Each year approximately one thousand fourth grade students from eight Chandler schools will attend the Make a Splash Water Festival and experience hands-on activities covering: water conservation, our water supply, groundwater, surface water and the water cycle. Click on the link above for more details on this event.
Water Education Information and Curriculum Resources