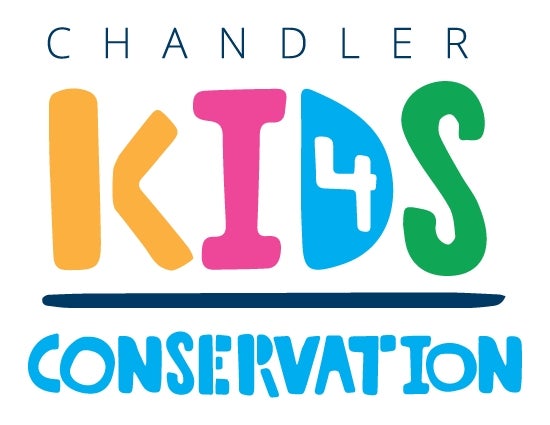 Each year, fourth-grade students in Chandler are encouraged to participate in the City's Annual Environmental Art Contest. The contest is designed to illustrate the importance of reducing waste, conserving water, and preventing pollution. Every student sharing their vision is a winner in demonstrating their commitment to environmental stewardship.
Through drawing colorful pictures promoting recycling, water conservation or stormwater pollution prevention in Chandler, the contest is an opportunity for students to learn more about environmental stewardship in their community and can become a catalyst for environmental education in the classroom, as the City offers classroom presentations and curriculum about conservation topics.
Want to learn more about conservations? Check out these Books to Read.
2022 Environmental Art Contest 
The 2022 Contest opens in February. Participants should select ONE slogan from the list below, or create your own using one of these topic areas. Only choose from the topics listed, keep their focus local. The audience are those who live, work and play in Chandler.
Nineteen drawings will be selected and will be used in a 12-month calendar, poster, billboards for the City's recycling and trash collection trucks, and other promotions.
 
| Water Conservation | Recycling | Storm Water | Calendar Cover |
| --- | --- | --- | --- |
| Every Drop Counts! | Earth Day is Every Day: Recycle! | Only Rain in the Storm Drain | Keep Chandler Beautiful |
| Water Use it Wisely | Reduce, Reuse, Recycle | Keep Clutter Out of the Gutter | Chandler Conserves |
| Be a Water Saver | Chandler Recycles; Do You? | Be the Solution to Storm Water Pollution |   |
Entries received that do not follow the guidelines will not be considered.
Entries must be a 4th-grader attending a school in Chandler.

Drawings must be on the back of the entry form

.

If possible, print out on a thicker paper, such as a lightweight cardstock.

Drawings must be drawn in landscape format.

Drawings must be bright, colorful, neat and original.

Do not trace art or copy from previous winners or other sources.

Keep it simple! Too many pictures or words distract from the message.

All words must be spelled correctly.

Do not write your name on the same side as your artwork

, only on the entry form side.

Entry form must be filled out completely and neatly. Only list one teacher on the form.

Drawings should encourage others to recycle, save water or prevent storm drain pollution in the City of Chandler. 

Do not use other conservation messages such as air pollution or clean oceans.

Entries must be postmarked or delivered flat by the deadline.

Entries can be mailed or dropped of the locations listed on the entry from.
Congratulations to the winners of the 2021 Environmental Art Contest