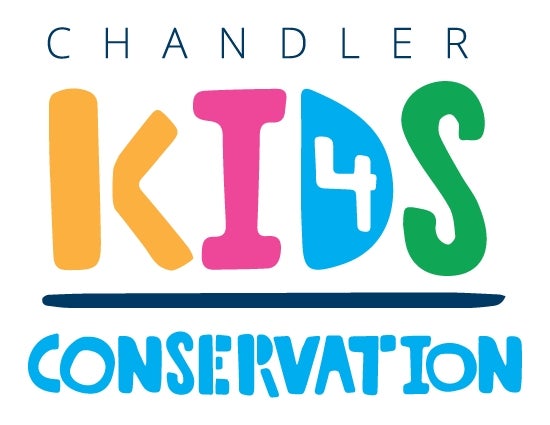 Each year, fourth-grade students in Chandler are encouraged to participate in the City's Annual Environmental Art Contest. The contest is designed to illustrate the importance of reducing waste, conserving water, and preventing pollution. Every student sharing their vision is a winner in demonstrating their commitment to environmental stewardship.
Through drawing colorful pictures promoting recycling, water conservation or stormwater pollution prevention in Chandler, the contest is an opportunity for students to learn more about environmental stewardship in their community and can become a catalyst for environmental education in the classroom, as the City offers classroom presentations and curriculum about conservation topics.
Want to learn more about conservations? Check out these Books to Read.
2023 Environmental Art Contest 
On April 25, 2023, the City celebrated student winners of the 20th Environmental Art Contest at an award ceremony at City Council Chambers. Hundreds of Chandler school children from private, charter and public schools submitted artwork focused on recycling, water conservation and storm water pollution prevention.
Their winning artwork will help promote the City of Chandler's conservation messages through a calendar, poster, city newsletters, social media and more.
| Water Conservation | Recycling | Storm Water | Calendar Cover |
| --- | --- | --- | --- |
| We Live in a Desert, Conserve Like You Mean It! | Discover What's Recyclable in Chandler | Only Rain in the Storm Drain | Keep Chandler Beautiful |
| Conserve Water, Every Drop Counts | Be a Recycling Champion! | Keep Clutter Out of the Gutter | Chandler Conserves |
| Enough Water to Use, but Never Enough to Waste ... Conserve | Rethink, Refuse, Repair, Reduce, Reuse, Recycle | Be the Solution to Storm Water Pollution |   |
For questions, or to request entry forms, email Solid Waste Services. 
Entries received that do not follow the guidelines will not be considered.
Entries must be a 4th-grader attending a school in Chandler.

Drawings must be on the back of the entry form

.

If possible, print out on a thicker paper, such as a lightweight cardstock.

Drawings must be drawn in landscape format (horizontal). See diagram on the right.

Drawings must be bright, colorful, neat and original.

Do not trace art or copy from previous winners or other sources.

Keep it simple! Too many pictures or words may distract from the message.

All words must be spelled correctly.

Do not write your name on the same side as your artwork

, only on the entry form side.

Entry form must be filled out completely and neatly. Only list one teacher on the form.

Drawings should encourage others to recycle, save water or prevent storm drain pollution in the City of Chandler. 

Do not use other conservation messages such as air pollution or clean oceans.

Entries must be postmarked or delivered flat by Friday, March 10, 2023.

Entries can be mailed or dropped of the locations:

Mail entries to: 
Environmental Art Contest
Mail Stop 907 | P.O. Box 4008
Chandler, AZ 85224-4008
Drop off entries to:
Chandler City Hall Lobby
175 S. Arizona Ave.
Chandler, AZ 85225
Congratulations to the Winners of the 2023 Environmental Art Contest
For more information about the contest, presentations for recycling, water conservation or storm water pollution prevention, contact the following departments: