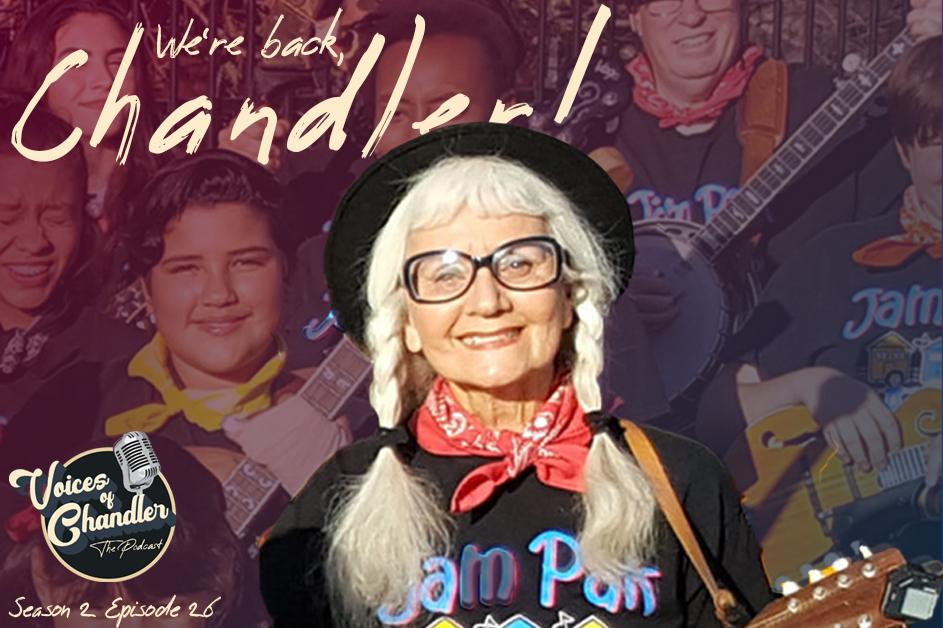 Season 2 of Voices of Chandler, The Podcast is here. After much anticipation, host Melina Zuniga and City of Chandler podcast contributors explore what's been happening in the arts since Season 1. Michelle Mac Lennan, General Manager of the Chandler Center for the Arts, speaks with Youth Arts Council's resident artist Michael Mwenso about the power and influence behind African music. Next Francisco Luzania, former City DEI Coordinator, interviews educator and musician Anni Beach about her experience introducing Bluegrass to a new generation of students locally.
Highlights:
West African born Michael Mwenso speaks about his upbringing and explains how loss brought music into his life by the age of 10.

Mwenso and his creative partner, Jono Gasparro, are on a mission to cultivate community and safe spaces through the enriching powers of Black/Afro-American music and dance.

Anni Beach landed in Chandler 36-years ago, bringing her mandolin with her to all her substitute teaching gigs. Sharing music with students evolved into the Jam Pak Blues N' Grass Neighborhood Band and other professional-level musical groups that help her continue to share her love of music with the community.
Listen on Apple Podcasts | Google Podcasts | Spotify | Amazon Music | Deezer