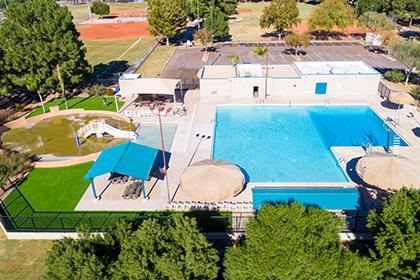 Folley Pool is the smallest swimming facility in Chandler located in Downtown Chandler adjacent to Folley Memorial Park. It features a 25-yard L-shaped pool with one 1-meter and one 3-meter diving board. The depth is only 3-4 feet except for the 12-foot diving well. The facility may lack in size but makes up for it by offering an exceptional learn-to-swim program.
Contact Us
Amenities
1-Meter Diving Board
Shade Ramadas
Spray Ballard
Wading Pool with Beach Boat & Kiddie Slide
Water Playground
3-Meter Diving Board
Gushers & Geysers
Hours
Public Swim
Advance Reservations are available for Chandler Residents. General Public may be admitted on a walk-up basis, as space permits.
June 6 - July 21
Monday
8-10 p.m.
Tuesday-Friday
1-5 p.m.
Wednesday
8-10 p.m.
Saturday
Noon-5 p.m.
Sunday
Closed
Limited Capacity: 75 guests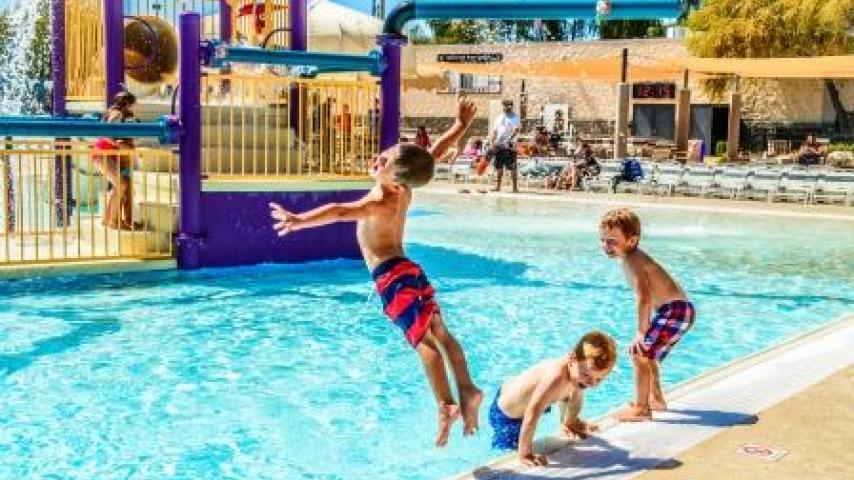 Public Swim Advanced Reservation
Effective Friday, June 5
Folley Pool will open for Public Swim starting Saturday, June 6, with enhanced health and safety measures and controlled capacity. Advanced Reservations will be available to Chandler Residents, who may reserve facility admission for each operating day on a weekly basis. This paid admission will guarantee access into the facility for the entire day and guests must check-in during their selected time slot to confirm the reservation. Unconfirmed reservations will be immediately released to the General Public. General Public may be admitted on a walk-up basis, as space permits. Advanced reservations open every Friday at 6 p.m. for the upcoming week and close each day a half an hour prior to facility open.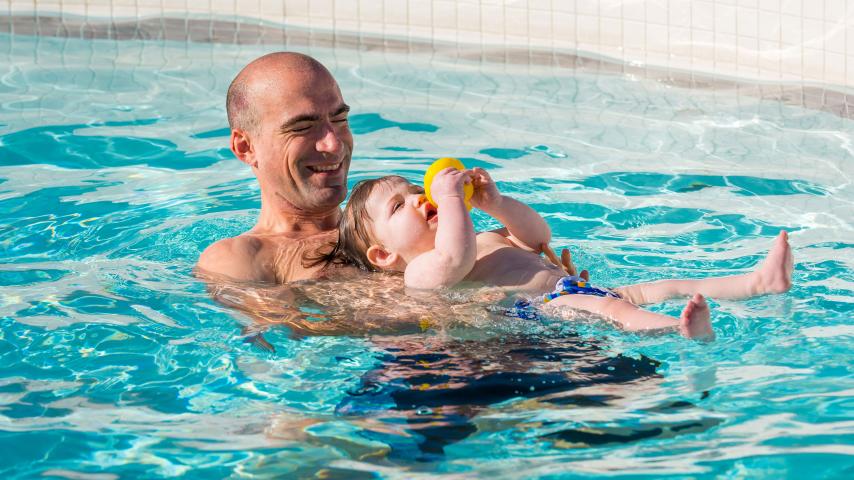 Dads Swim Free
Sunday, June 21
Celebrate Father's Day with Chandler Aquatics. Dads swim free all day!
Visa, MasterCard, and American Express credit cards accepted for all fees at this location.
Children (2-17 years).............$.75
Adult (18-54 years)................$2
Senior (55 years & older)......$1
Valid March to November; Chandler Residents Only
A Family Season Pass is a great way to spend your summer in Chandler at all six award-winning aquatic centers.
Family of 4...................................$112
Additional family members......$15
Valid at all six award-winning aquatic centers during public swim hours and the adult lap swim program. Passes are sold increments of 5, 20 and 30.