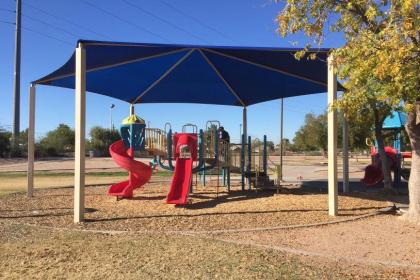 Located in the heart of downtown Chandler, Gazelle Meadows Park's is a classic neighborhood park that's a great place to enjoy a scenic walk or reconnect with family and friends. The 9-acre park features .56 miles of scenic walking paths, a playground, picnic areas, and vibrant greenbelts.
Your input is needed as the City looks to make improvements to the park. Please take a moment to learn more about the project and complete our brief survey to tell us how you use the park and what amenities you would use, if available, in the future.
Open for public use from 6 a.m. to 10:30 p.m.
Amenities
Pavilions
Playground
Walking Trails