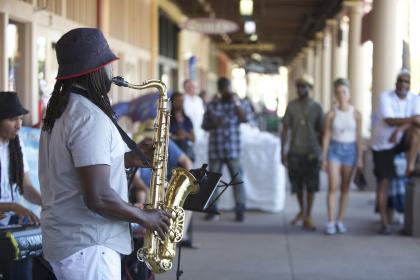 Every April, Downtown Chandler turns the spotlight on its jazz scene with the return of our annual Chandler Jazz Festival. In celebration of Jazz Appreciation Month, the two-day festival hosts a stellar lineup of local talent; spanning genres ranging from traditional and fusion rhythm to smooth jazz. 
The free, family-friendly festival features 15 hours of live performances across a range of genres including blues, smooth, jazz, and fusion rhythm. Gates open 60-minutes prior to the event evening and festivalgoers are encouraged to bring blankets and lawn chairs to the outdoor concert.
Day 2: April 1 Full Event Calendar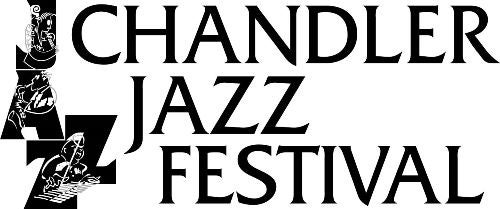 March 31, 2023
5 - 10:30 p.m.
Dr. A.J. Chandler Park: Stage Plaza
Free
Contact Us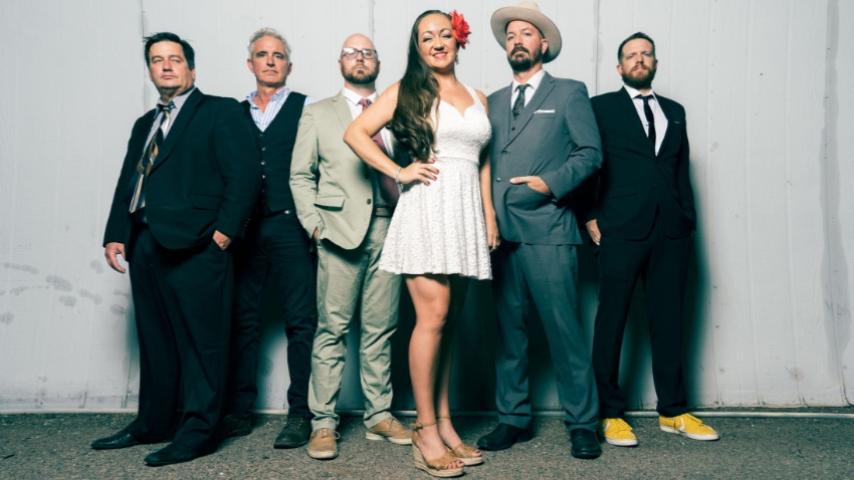 Sugar Thieves
5 p.m. | Dr. A.J. Chandler Park: Stage Plaza 
The Sugar Thieves have been winning fans over worldwide with their high energy, soulful live shows since 2006. Over the years they have honed their brand of American roots music, creating a sound that is all their own. Moving between blues, country, folk, gospel, rock and roll, and elements of jazz, this band has what it takes to move the people.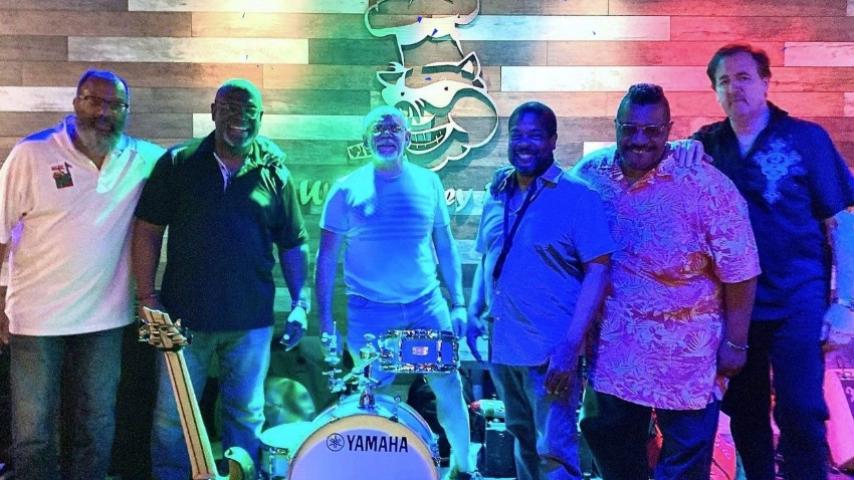 The Tommy Grills
6:15 p.m. | Dr. A.J. Chandler Park: Stage Plaza 
Tommy "Bluz" Grills grew up being exposed to some of the top jazz, blues and folk artists of time while working at his father's night club the "Nugget Pizza Palace" in the late 60s and early 70s. But it was the crossover classic by BB King "The Thrill is Gone" that inspired him to play the blues.
He went on to jam with Robert Jr. Lockwood and Albert Collins, performed monthly at the Rhythm Room, and opened for Albert King , James Cotton, Savoy Brown, Joe King Carusco, Matt Guitar Murphy, and Robert Cray.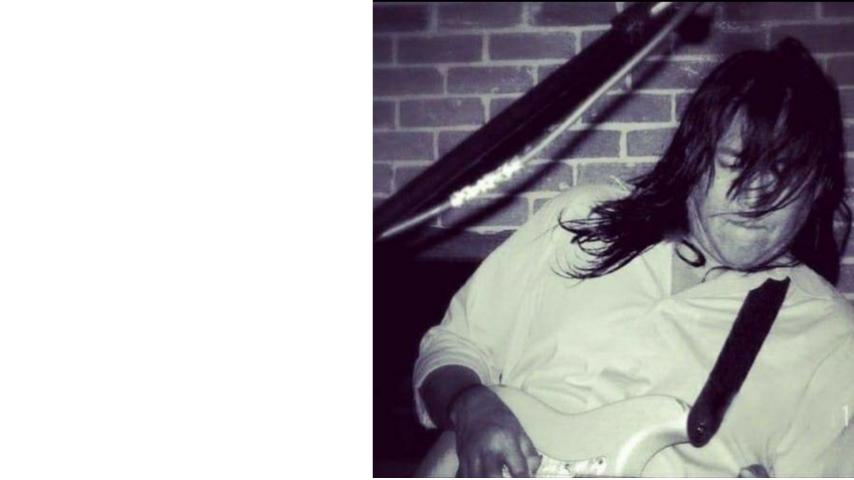 Sir Harrison Band
7:30 p.m. | Dr. A.J. Chandler Park: Stage Plaza 
Harrison Begay from the Navajo Nation is an accomplished blues guitarist/vocalist who has been nominated by the Native American Music Awards & Arizona Blues Hall of Fame for his work in music and his role in the AZ music scene. Mahlon Hawk is an Emmy Award winning bassist born & raised in Panama, and has shared the stage with many musicians throughout the world. Terry Anderson is an accomplished Jazz and R&B saxophonist, who earlier in his career toured with Billy Preston & currently works with the Motown band, The Miracles. Cameron Laforest is a professional studio drummer whose previous work was done with Spafford.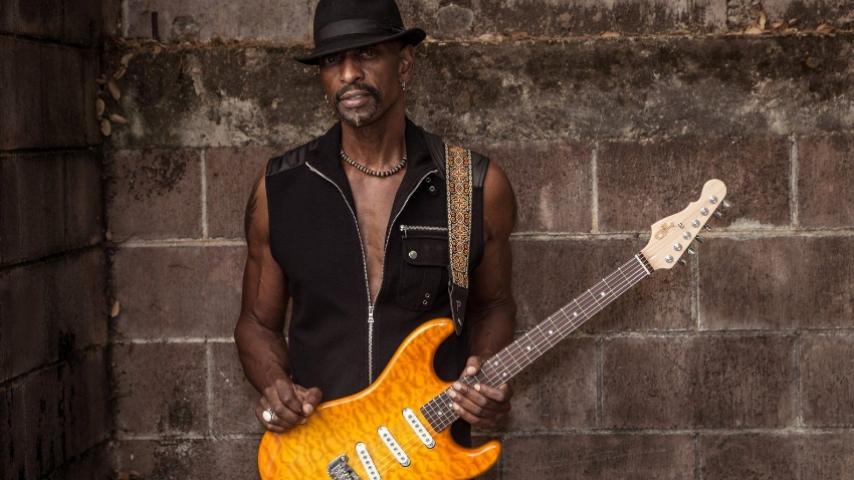 Dennis Jones
9 p.m. | Dr. A.J. Chandler Park: Stage Plaza 
Sizzling hot guitar solos. Smooth and soulful vocals. High-energy stage performance. Backed by a rhythm section that is second to none, this IS Dennis Jones. Check out a live show, and you'll instantly agree, this band ROCKS the blues like NO other!
 
Main Stage
5 p.m. | Sugar Thieves
6:15 p.m. | The Tommy Grills Band
7:30 p.m. | Sir Harrison Band
9 p.m. | Dennis Jones
 
Merchant Bands
9 p.m.-12 a.m.
After Hours Jam Session:     
Hosted by the Tommy Grills Band at West Alley BBQ
Main Stage
5 p.m. | Mike Ozuna Band
6:15 p.m. | Jazz con Alma with Beth Lederman
7:30 p.m. | Roxy Coss
9 p.m. | Josiel Perez's MambAZ Orchestra
 
Sidewalk Bands
All Bands Perform 2-4:30 p.m.
Adam Clark Duo | d'Vine Gourmet
Antonio Jackson | Saba's
Charles Smith Trio | Crust Simply Italian (astro turf)
Doc Stewart Duo | Dr. A.J. Chandler Park West

Merchant Bands
9 p.m.-12 a.m.
After Hours Jam Session:     
Hosted by the Arizona Avenue Band
Interested in becoming a vendor at this year's Jazz Festival? Potential vendors will need to review the Vendor Information Sheet and complete the Vendor Application. 
The City of Chandler prides itself on having vendors at our events that represent the concept of the event and the vast diversity of what the City has to offer. Vendors will be accepted based on these criteria.  
Application Deadline Extended to March 6, 2023
Application PDF Online Application
For more information on becoming a vendor or questions regarding the application process, please email or call 480-782-2669.

Vendor Participation Quick Facts 
Vendors must be able to participate both nights of the event
The event provides electrical outlets are - 110 volts/15 amps max (additional cost to vendors)
No sharing of booth space or subleasing
It is a rain or shine event - Fees are non-refundable 
Vendors will be notified of acceptance no later than one week after the application close date
 
This year's Jazz Festival only offers one day of vendors. It will only be the second day, Saturday April 1.
Festival Schedule
From family-friendly activities, to lively scores of music, to delicious food and drinks, there's something for every age.
The festival takes over Dr. A.J. Chandler Park from 5-10:30 p.m. each night.
Stage Plaza Gates open to the public 1 hour (4 p.m.) prior to the event. 
Sidewalk Bands are featured Saturday afternoon only and performances begin at 2 p.m.
After hours jam session hosted by West Alley BBQ Friday and Saturday at 10:30 p.m..
Smoke Free Event
No smoking or tobacco use (includes cigars, cigarettes, e-vapor, etc.) are permitted within the event area.
What To Bring
The following personal items are permitted within festival grounds. Personal items cannot be left unattended and bags are subject to security checks.
Cash/Card - Delicious-eats and thirst-quenching adult beverages will also be available for purchase throughout the park. Guests should bring cash as not all food trucks and vendors accept credit cards.
Sealed Bottled Water
BYOB (Bring-Your-Own-Blanket) - The festival is sure to draw a crowd and early birds can land some of the best seats and views in the park. Be sure to bring blankets and lawn chairs to make your viewing more comfortable. Small individuals umbrellas are allowed. 
Service Animals Only
Prohibited Items
The following personal items are not permitted within festival grounds. 
Outside Food and Beverage
Large Umbrellas
Animals (Service Animals Only)
Weapons (guns, knives, etc.)
Canopies/Awnings
Coolers
Beer and Wine Garden
Presented by the Downtown Chandler Community Partnership, the festival's music-infused Beer & Wine Garden hosts an array of refreshing alcoholic beverages for guests 21 years of age and older. Beer and wine service starts at 5 p.m. Last Call for sales is 10 p.m. each night.
Festival Vendors
Though the festival boasts an array of Arizona's best blues and jazz music, there are plenty of other ways you can enjoy yourself. Choose from a variety of food vendors or shop regional artisan booths. Most vendors will accept cash or credit cards. 
Downtown Parking
There is plenty of free parking within walking distance for our festival visitors.

Look for the parking icon on signs throughout Downtown Chandler to locate the nearest parking spot.
Parking Map

Recommended Locations to Park for Festival
Map Location 2 - Alexander Parking Garage
                             *Enter off of Boston St. between Arizona Ave. and Delaware St.
Map Location 3 - Johnathan Parking Garage
                             *Enter off of Buffalo St. between Arizona Ave. and Delaware St.
ADA Accessibility
The City of Chandler welcomes participation from all of its citizens. To request an accommodation due to a disability please allow at five (5) days prior to the scheduled event. Contact the City's Special Event Coordinator at 480-782-2665 (or 711 via AZ Relay Service).