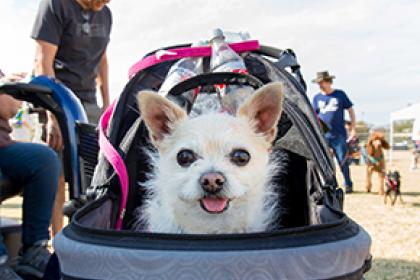 Every dog has its day at Woofstock. Very Important Pooches (VIP) and well-behaved owners can enjoy free a fur-filled day in Tumbleweed Park. Explore a variety of pet-related vendors and activities. Admission into the park is free.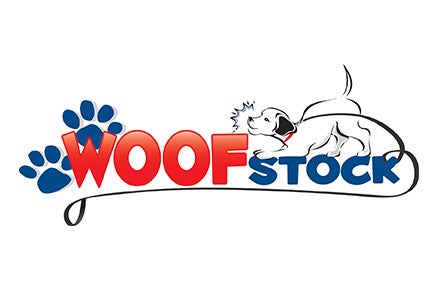 Nov. 19, 2022
9 a.m. - 1 p.m.
Free
Contact Us
Bark in the Park
Get your dog out of the house and over to Woofstock! Dog lovers of all kinds can enjoy a 'fur-filled' day in Tumbleweed Park. Whether your pooch prefers to 'ruff it' on a hiking adventure or sit in the lap of luxury at a pet spa, the variety of pet-related vendors and activities are sure to have your dog (and you) begging to come out and play. Additional tail waggin' activities include pet adoptions, pet psychic readings, pet caricatures, and more.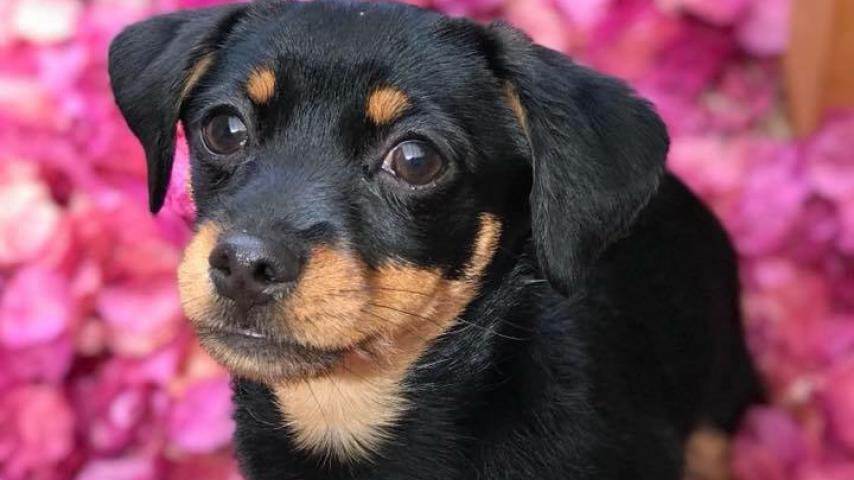 Puparazzi Photo Contest
Congratulations to the 2019 Photo Contest Winner:  Arya and her well-behaved owner Caitlin Cardwell.
Stop, Sit, and Selfie! If your VIP (very important pooch) has "star quality" then send us your photos. Get creative and show us what makes your four-legged friend adorably cute and you could be featured at this year's Woofstock and entered to win a paw-some prize basket (valued at $75).
Review the contest rules below. Entry Deadline is Friday, Nov. 5.
From pet adoptions to pet psychic readings to pet caricatures and more, we've rounded up tail-wagging activities for your four-legged friend to enjoy. Stay tuned for additional event details.
Stop, Sit, and Selfie! If your VIP (very important pooch) has "star quality" than send us your photos. Get creative and show us what makes your four-legged friend adorably cute and you could be featured at this year's Woofstock and entered to win a paw-some prize basket (valued at $75).
Submissions will be accepted Oct. 5 through Nov. 5 or once 100 eligible photos are received.
This opportunity is open to residents and non-residents of Chandler.
 
Contest Rules:
All photos must be submitted online in digital format, no prints will be accepted for this contest. (300 dpi or better)
Photo must contain at least one pet.
Entries must be submitted by the original photographer.
Photo must be original, unpublished, and not copyrighted.
Only one photograph may be submitted per individual.
No businesses or professional photography will be eligible for the contest.
All results must remain photo-realistic, we will not accept digitally or otherwise enhanced or altered photos except for cropping, red-eye removal, and adjustment of contrast and brightness.
Photographs may be in color or black and white. 
Inappropriate, violent or obscene images will be disqualified from the contest.
No illustrative elements or captions may be added.
Judging:
10 Finalists will be selected by the Judging Panel.
Entries will be judged based on creativity, quality, & originality.
Finalists' photos will be displayed at Woofstock for the "Pet Lovers Choice" Award. 
Woofstock attendees will have the opportunity to vote for the "Pet Lovers Choice" Award from the Top 10 Finalists. Voting will take place during the Woofstock event. 
Winner Announcement:
Votes will be counted Monday, Nov. 22

The winner will be announced via Facebook the Tuesday following the event, Tuesday, Nov. 23.

 Winner will be contacted to pick up the prize basket.
Dog Elite Training
Neal Mestas is the son of John Mestas, the founder, and owner of Dog Training Elite. Like his father, Neal has been involved in dog training most of his life. Neal got his first shot at dog training when he was eight years old. He participated in a Junior Obedience competition and placed second! Thirty years later, Neal is at the top of his game! It's fair to say that this has become a genuine passion of his. He loves going to work every day, and gets joy out of helping families make their dogs just that…a member of their family, rather than a hassle that they have to cope within their home. He offers personalized in-home dog training, as well as group classes that are available to help you train your pet.

The level and type of training Neal offers is specialized to fit each person's specific needs. Each owner has the choice of what type of training, commands, and obedience they wish to have for their dog. Neal's assistant, and beloved family pet, is a Belgian Malinois named Bailey. Neal rescued Bailey when she was 8 months old and has been a part of the Mestas' family for a year and a half. Neal is eager to go to work every day in hopes of increasing the pet owner's quality of life, and I think Bailey would agree that it increases the quality of the dog's life as well! Neal and Bailey are eager and honored to come to your home and help solve all of your "Doggie Do's & Don'ts"!

Demo at the event: Neal will be doing live training demonstrations throughout the day, including basic and advanced obedience and tricks with his dog Bailey. He will be doing two fun and interactive workshops for you and your best four-legged friend. Bring your dog to his booth for the workshops** to learn some new tricks!


Brittany Rescue: Lure Course
Brittany Rescue AZ is a volunteer, non-profit 501(c)3 organization dedicated to rescuing, rehoming, and providing a senior sanctuary to purebred Brittanys, Brittany mixes and other sporting breed dogs.

Indy's Run for Rescue, operated by Brittany Rescue AZ is a fast-paced, fun chase sport for dogs otherwise known as a "lure course". The mechanically operated "lure" entices a dog to follow a plastic bag tied to a string. The course consists of agility obstacles that the dog negotiates during its chase. Indy's Run for Rescue is fun and entertaining for dogs and their owners. Big or small, fast or slow, young or mature dogs love to test their chase skills and their owners love to cheer them on. Indy's Run for Rescue is operated as a fundraiser to help the dogs in rescue and to raise money for other worthy causes such as canine valley fever.

Demo at the event: Dog owners will be encouraging their dogs, of all ages and sizes, to test their chase skills at Indy's Run for Rescue. The cost is $6 for one run, $15 for 3 runs with all proceeds benefitting the Brittany Rescue.
Woofstock is seeking vendors to participate in this year's event. Interested vendors must submit an application either online or by mail to the City of Chandler.
 
Vendor Application Coming Soon
Woofstock is continually seeking interested individuals, organizations, and companies who want to sponsor our great festival with either in-kind services or monetary donations. The benefits of being a sponsor range from on-stage logo recognition and announcements during the festival to name and/or logo recognition on flyers, posters, postcards, websites, press releases, festival programs, and much more. Benefits vary based on sponsorship levels. For more information on becoming a sponsor, please email Special Events.
Are you interested in volunteering? We have a great opportunity for anyone who needs community service hours or just want to help out a great event. Volunteer opportunities range from setting up, water stations, activity booths or helping guests with event information. Volunteers can only be taken for ages 14 and older. For more information on becoming a volunteer, please email Special Events.
ADA Accessibility
The City of Chandler welcomes participation from all of its citizens. To request an accommodation due to a disability please allow five (5) days prior to the scheduled event. Contact the City's Special Event Coordinator at 480-782-2665 (or 711 via AZ Relay Service) or special.events@chandleraz.gov.