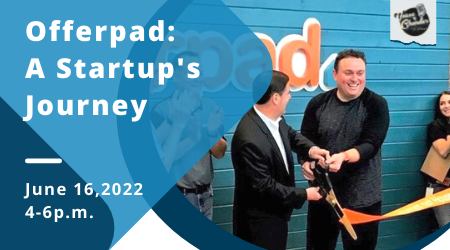 Join the City of Chandler for it's Voices of Chandler, The Podcast LIVE event.
Offerpad: A Startup's Journey
Thursday, June 16 | 4 p.m.
The Forum | 2301 S. Stearman Drive
Headquartered in Chandler, Offerpad is a leading tech-enabled platform for buying/selling residential real estate. During this moderated conversation, Brian Bair, Chairman and CEO, will share how he launched Offerpad and grew it into a publicly traded (NYSE: OPAD), nationally known company. This is your chance to learn from a real industry disruptor.
The event is free. Registration is required.
Previous Podcasts