At the 2022 State of the City, Mayor Hartke kicked off his Chandler Changemakers initiative that will highlight the future leaders in our community that are making waves locally and beyond.
Each month, we'll share the story of someone in the Chandler community dedicated to making a difference near and far.
If you'd like to nominate someone to be highlighted as a Chandler Changemaker, please submit the Nomination Form below or contact Isabella Neal, Community Engagement specialist at 480-782-2242.
April Changemaker
From Recess to Math Sprints: April's Chandler Changemakers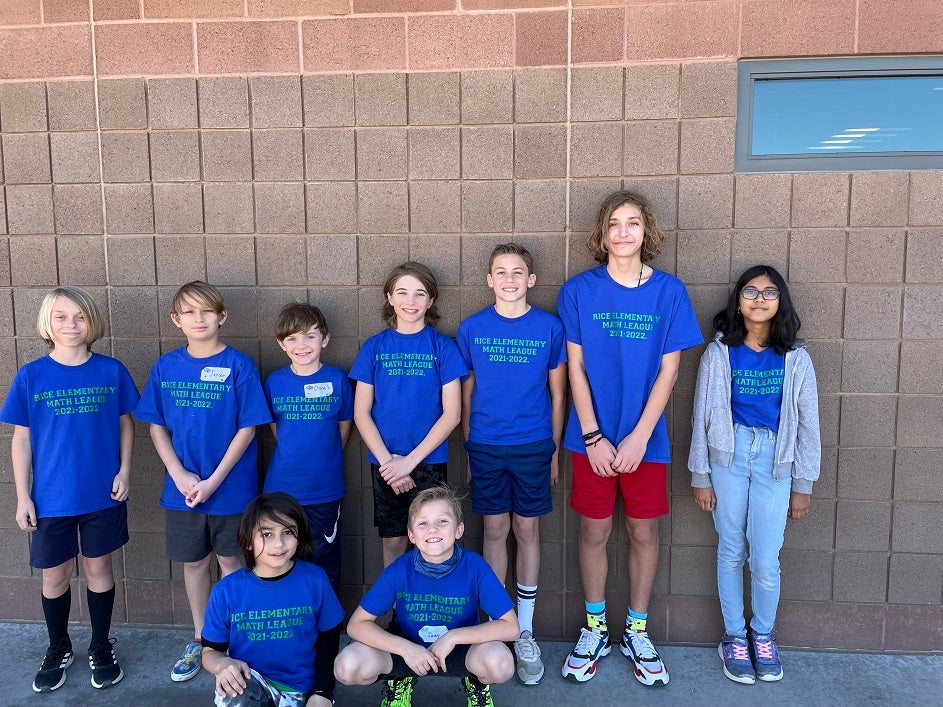 Students at Rice Elementary School are the latest Chandler Changemakers for making learning fun.
Participants in the school's Math League are showing off their skills one equation at a time and bringing home honors. Two 3rd graders, Joey and Benji, and 6th grader Gabe, all placed second in State during November and December 2021 competitions.
The competitions each consist of four test types, running the subject gamut from addition to algebra. Check out the test results on the Choosing Chandler Blog.
 
Chandler Changemakers Featured at the 2022 State of the City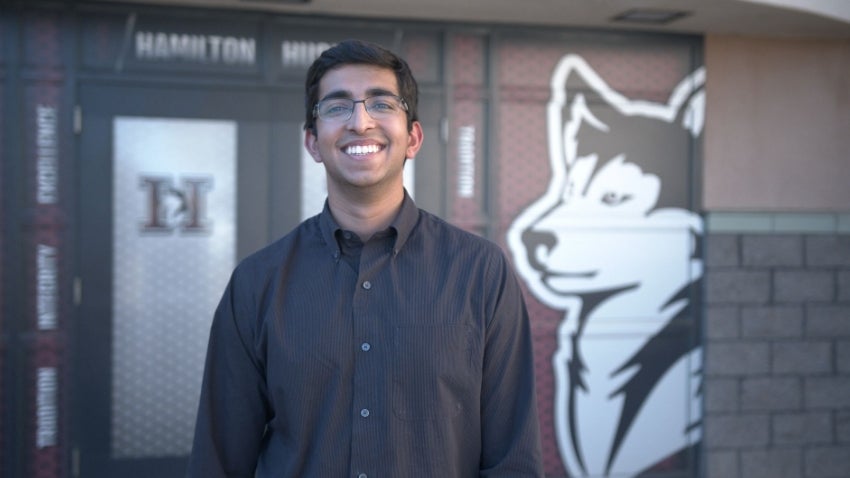 Anshul Verma
What started to cure boredom and for profit turned into Phones for Charity, and a way to have a positive impact in the surrounding community.
IIn 2021, Anshul started collecting donated, old or used phones to fix up and resell with proceeds going to charity.
He has phone collection sites at Hamilton High School, United Food Bank and Clothes Cabin.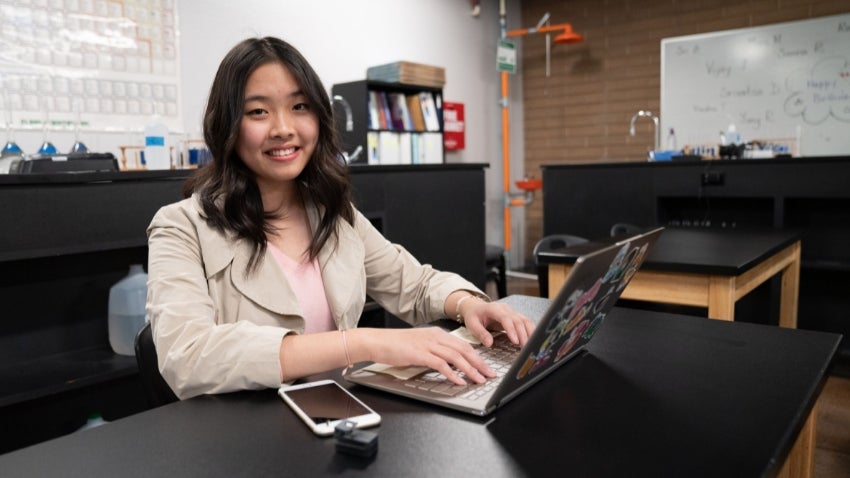 Ella Wang
Ella created a rapid and automated system to screen for blood-related diseases. She had a 3D printed piece created that can attach to a cell phone that turns your phone into a microscope.
With the camera, you can capture images of blood cells that can then be combined with her web application that tells you which cells may be diseased and whether you should see a doctor.
Ella hopes that this project will help the regions where blood tests aren't as accessible. As a cancer survivor, she has been motivated to further support the medical field.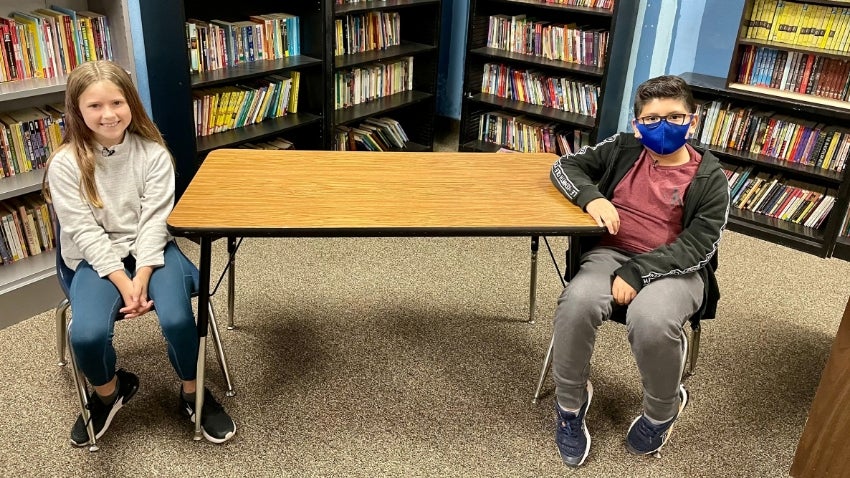 Gwyn & Fernando
Gwyn, a 4th grader and Fernando, a 3rd grader, are student ambassadors for Bright Beginnings School (BBS) and childhood cancer survivors who helped organize a toy drive for the Arizona Cancer Foundation for Children.
They collected more than $10,000 worth of toys for Chandler families.
A couple years ago, BBS started to do an annual Go Gold Day in September for Childhood Cancer Awareness Month where everyone wears gold in support.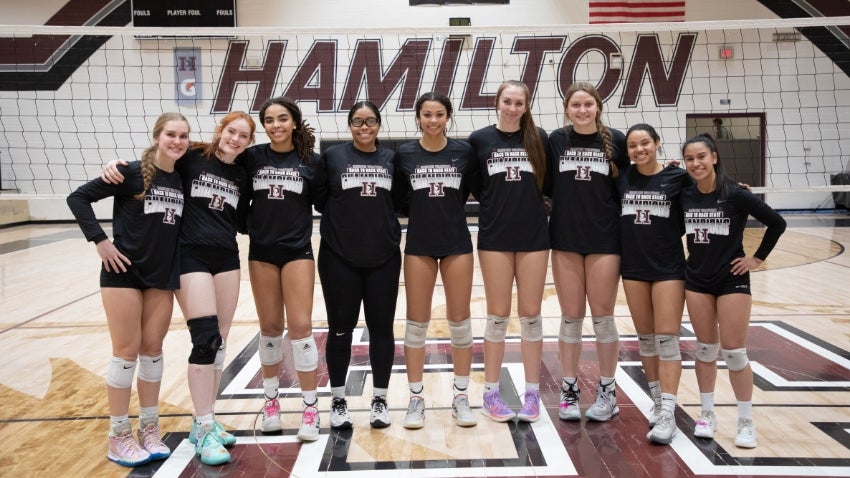 Hamilton Volleyball Team
The Hamilton Girls Volleyball Team is the first high school volleyball team featured on ESPN and to earn back-to-back state titles.
Most of the seniors on the team will be playing at the next level.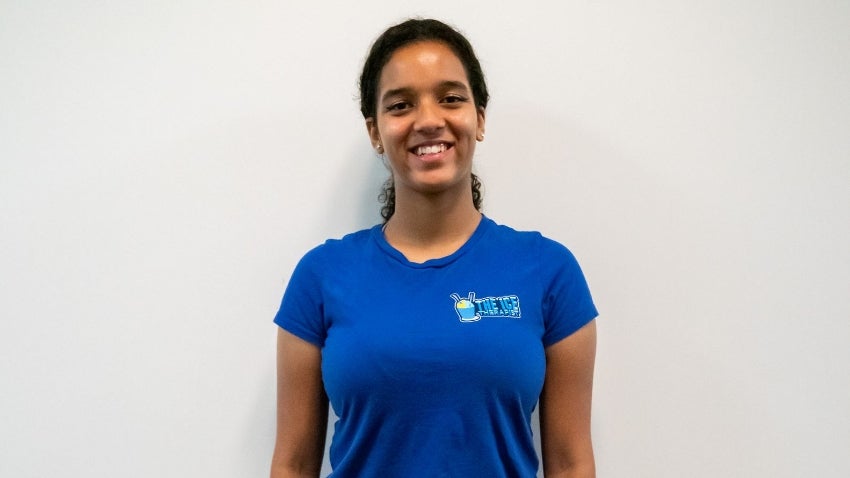 Milayna Jones
Milayna has always dreamt of owning her own business. After a lot of research and at only 15 years old, Milayna developed a 30-page business proposal to create a shaved ice business called The Ice Therapy.
With the support of her family, she presented the plan to the management at Chandler Fashion Center, who accepted her proposal and gave her a booth right outside of the food court for the summer.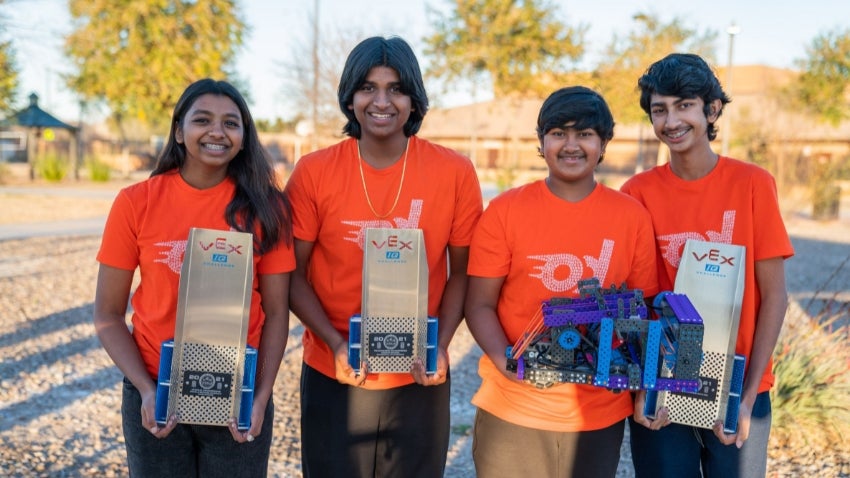 Overdrive Robotics
Overdrive Robotics comprised of Aari, Karan, Sid and Rohan, won the VEX World Robotics competition.
This competition was the largest online robotics competition in the world.
The competition is held virtually, with more than 1,500 teams competing in 70 countries.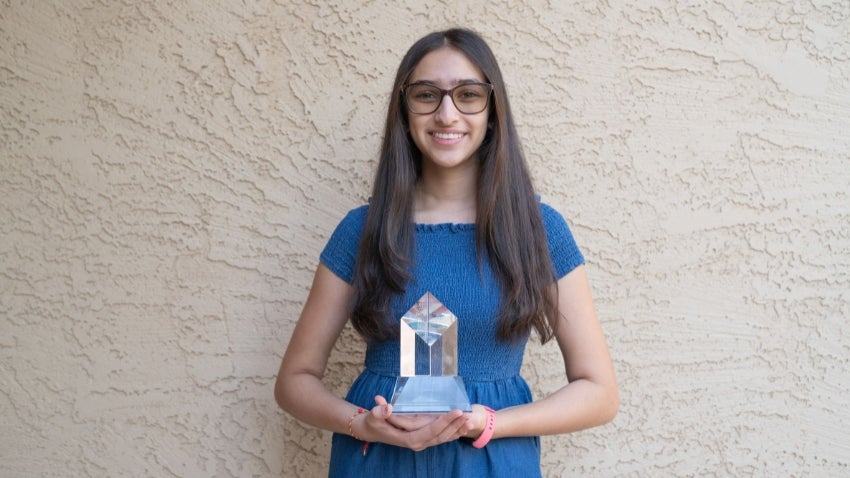 Prisha Shroff
Prisha designed a wildfire prevention system that uses satellite and meteorological data to predict hot spots—areas where wildfires can occur— using artificial intelligence. Then, it sends a drone to a location to spray fire retardant. Having a personal tie to the wildfires in California made her want to find a solution. After taking online courses and researching, she learned how to use AI to help prevent the start of wildfires.
Her wildfire prevention system predicts areas that are vulnerable to wildfires based on real-time data such as temperature, soil moisture, precipitation and wind. She has won many awards including the Broadcom MASTERS which is the nation's premier Science, Technology, Engineering and Mathematics (STEM) middle school competition.
She is currently working with Arizona State University to develop a drone deployment system.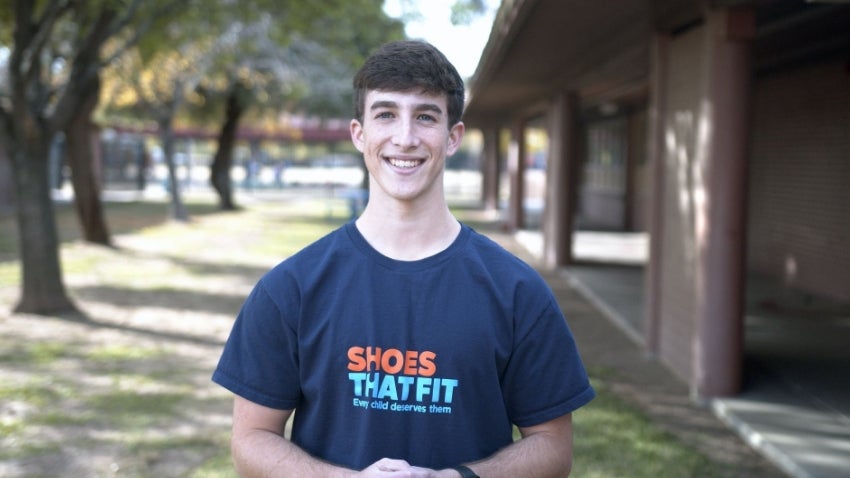 Sam Bregman
Sam, a senior at Hamilton High School, raised more than $28,000 through the Bregman Chapter of Shoes that Fit.
What started off as giving a pair of shoes to another student kicked off his desire to continue to help students in this capacity.
Shoes That Fit is an organization that helps kids in need with new athletic shoes and is volunteer run, with local grassroots chapters, like Sam's.
In November of last year, every single student at San Marcos Elementary received a brand-new pair of shoes and four pairs of socks.