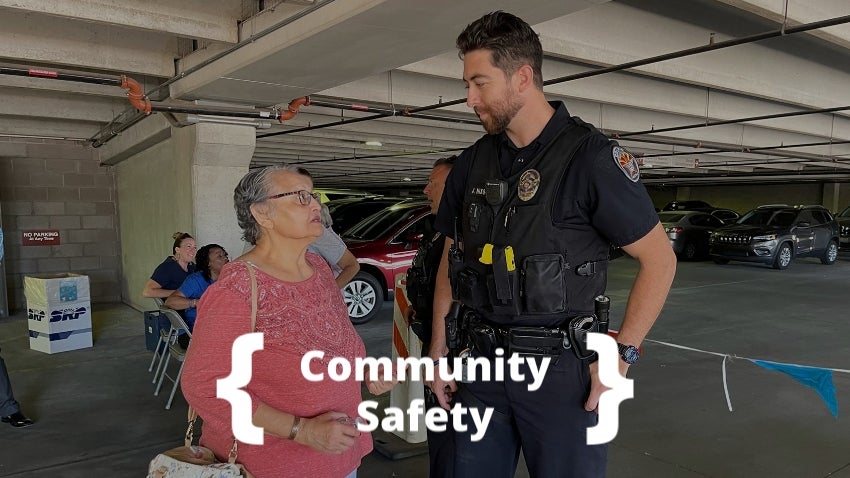 Chandler is recognized among the safest cities in the nation. Our fire and police  departments are accredited and elite in their field. We ensure our community's safety with continued investment in people, systems and technology. Innovative partnerships extend our ability to address emerging community safety needs.
Ensuring community safety through:
Prevention initiatives and emergency response services that support a safe, vibrant and healthy city.
A proactive approach to maintaining and enhancing infrastructure and safety systems.
Programs and technology that enhance cybersecurity and criminal justice systems while preserving individual privacy.
Investments in people, technology and outreach that build community trust in being a safe city for all.
Partnerships with service providers that sustainably address behavioral health and homelessness, recognizing the City's role as a facilitator and convener.
Chandler Firsts

Next generation radios offer Chandler Police expanded connectivity and coverage via radio, cell phone, Wi-Fi and Bluetooth. Radios with a precise global positioning system and voice activated interactions and search features empower officers to respond with eyes-up awareness and focus.