The City Council's vision is for Chandler to be a world-class City that provides an exceptional quality of life.
Through this commitment to our residents and businesses, five areas of focus emerged that will drive the strategic planning process and objectives as we prepare for the future. Our efforts will center around mobility, infill and redevelopment, neighborhoods, technology and quality of life. 
This strategic plan outlines a framework for how decisions will be made in the future. City leadership is dedicated to ensuring a high quality of life, diverse job opportunities and safe neighborhoods that our residents' value and have come to expect. Through public and private partnerships, participation at the state and
national levels and constant civic engagement, we will continue to invest in the necessary improvements and changes as a community of innovation. 
This is an exciting time to serve as Mayor and Councilmembers to lead the community forward with this vision and plan. I look forward to laying the groundwork from which future Councils can lead.

Sincerely,
 
Mayor Kevin Hartke
Our Vision
We are a world-class City that provides an exceptional quality of life.
Our Brand
A safe community that connects people, chooses innovation and inspires excellence. 
Our Goals
City Council Strategic Policy Goals
Attracting a Range of Private Sector Businesses

Being a Leader in Trust and Transparency

Being Safe and Beautiful

Being the Most Connected City

Maintaining Fiscal Sustainability

Fostering a Contemporary Culture that Embraces Unity
2021 Chandler City Council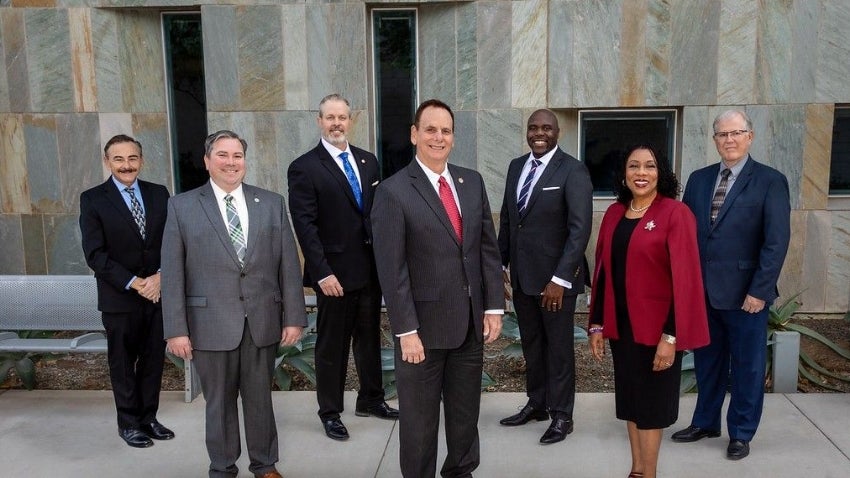 Front row, from left: Councilmember René Lopez, Mayor Kevin Hartke, Councilmember Christine Ellis. Back row, from left: Councilmember Matt Orlando, Vice Mayor Mark Stewart, Councilmember OD Harris, and Councilmember Terry Roe.