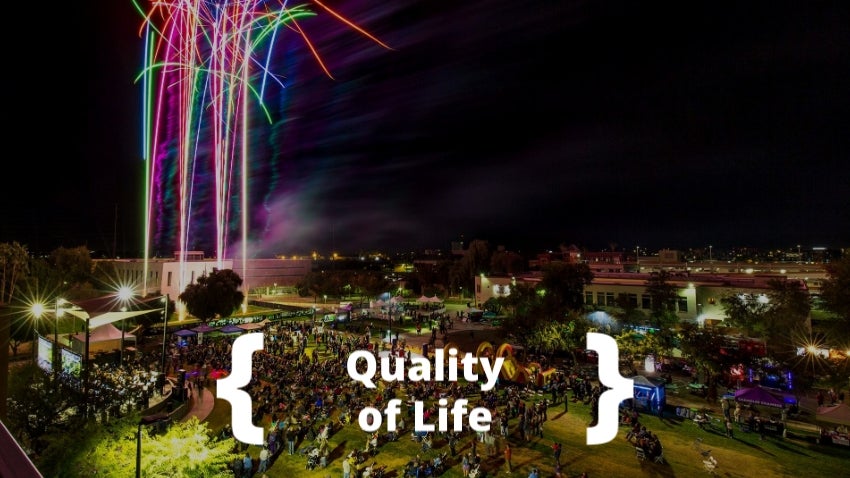 Chandler's commitment to high standards has spanned generations of City leadership and resulted in the safe and beautiful community residents and businesses enjoy today. Our innovative practices maximize cost savings for taxpayers while enhancing the quality of city services.
Our unparalleled quality of life includes a focus on arts, culture, learning and recreation. High-quality developments, parks and amenities shape the character of our neighborhoods and commercial centers.
Providing an exceptional quality of life through:
Parks and open spaces with amenities and activities that cater to the needs of the surrounding area.
Activities and entertainment that capitalize on Chandler's culture, unique history and captivating arts and music scene.
Partnerships, volunteerism and consistent processes that foster recreational and cultural activities relevant to all residents.
Unique amenities and experiences that attract people to Chandler.
Cultivation of a community and municipal organization that values diversity, equity and inclusion.
Chandler Firsts

Chandler is Arizona's first master planned community. Our first park, Dr. A.J. Chandler Park, was built in 1912 at the heart of the original town square. Soon after, the San Marcos Hotel opened and built Arizona's first grass golf course.