Jan. 9, 2023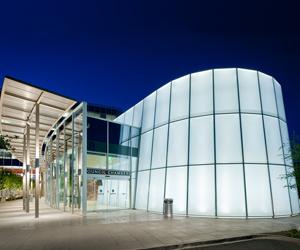 CHANDLER, Ariz. – Looking for a way to give back and serve your community? Applications are now open for the City of Chandler's boards, commissions and citizens' committees. Chandler residents are encouraged to learn more about the various opportunities and apply in a qualified area(s) of interest. The role of each board member is to provide guidance to Council and/or implement policies.
Applications are due Wednesday, Feb. 15 and must be submitted online at Chandler Boards & Commissions. Persons with disabilities may request a reasonable modification by contacting the City Clerk's Office at 480-782-2181 (711 via AZRS). A first review of applications will occur on Jan. 31.
Below is a complete list of the City's boards, commissions and committees:
Airport Commission

Arts Commission

Board of Adjustment

Board of Appeals

Citizens' Panel for Review of Police Complaints and Use of Force

Cultural Foundation

Design Review Committee

Domestic Violence Commission

Economic Development Advisory Board

Health Care Benefits Trust Board

Historic Preservation Commission

Housing & Human Services Commission

Human Relations Commission

Industrial Development Authority

Library Board

Mayor's Committee for People with Disabilities

Mayor's Youth Commission

Merit System Board

Military and Veterans Affairs Commission

Municipal Property Corporation

Museum Foundation

Neighborhood Advisory Committee

Parks and Recreation Board

Planning & Zoning Commission

Public Housing Authority Commission

Public Safety Personnel Retirement Board Fire

Public Safety Personnel Retirement Board Police

Transportation Commission

Workers' Compensation and Employer Liability Trust Board
Descriptions of each board, along with the scheduled meeting dates, are available for review online at Chandler Boards & Commissions. Interested applicants must reside in Chandler City limits. Mayor Kevin Hartke will review applications and nominate board and commission members with the approval of the City Council.
For more information or questions about a specific board, residents may contact the City Clerk's Office at 480-782-2181.
 
Media contact:
Stephanie Romero
City of Chandler, Public Information Officer
480-782-2231