Sept. 20, 2023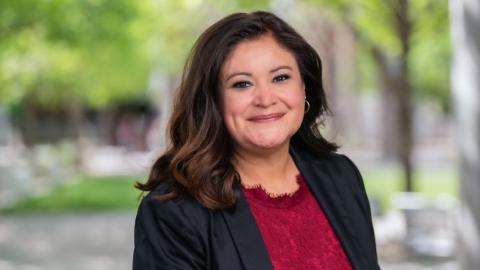 CHANDLER, Ariz. — The City of Chandler's Diversity, Equity & Inclusion (DEI) Officer Niki Tapia was recognized with a top Latino Leader award by The Council for Latino Workplace Equity (CLWE) during its 8th annual National Latino Leadership Conference held on Sept. 19 and 20. CLWE is an initiative under the National Diversity Council.

Tapia is one of 25 honorees recognized from around the nation who have achieved success in their careers while paving the way for other Latinos to advance. Selected honorees also have a history of contributing to creating and promoting a culture where Latino talent is supported and leveraged, as well as demonstrate leadership excellence within the Latino community and maintain a record of professional accomplishments.

Tapia has been with the City of Chandler for more than 25 years serving in a variety of roles with the Neighborhood Resources Department, City Manager's Office and the Mayor & Council Office. DEI initiatives were previously part of another city department until it became its own division in 2021. Tapia has been part of those diversity initiatives her entire career before heading up the DEI Division.

In addition, she serves as secretary on the Board of Trustees for Chandler Children's Medical and Dental, and is on the board of directors for For Our City - Chandler.

For more information about the city's DEI Division, visit Chandler Diversity. 
 
Media contact:    
Stephanie Romero
City of Chandler, Public Information Officer
480-782-2231