Dec. 13, 2018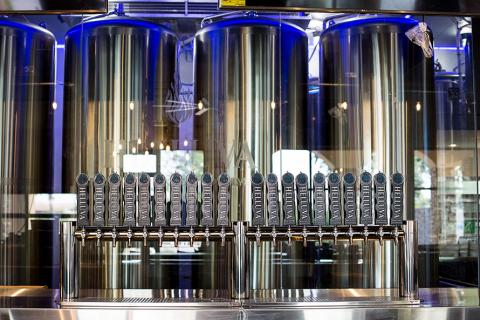 HELLUVA Brewing Company will have their grand opening on Monday, Dec. 17.  The 6,000 square foot restaurant and brewery is located at 3950 W. Ray Road (northeast corner of McClintock Drive and Ray Road).
HELLUVA Brewing will have four beers brewed for the opening and also will have 12 guest beers on tap. Eventually, the plan is to have 20 HELLUVA beers brewed on site. The restaurant also will offer several cocktails and eight wines on tap.
The full-service restaurant will have a "Suds and Smoke" themed menu with a  focus on smoke fusion foods. Smoked meats will include pork, ribs, tri-tip and chicken breast, which can be plated or served in different bowl options.
"Unique restaurants and local breweries have been strongly requested by the Chandler community. We wish HELLUVA Brewing Company many years of success in their West Chandler location," stated Chandler Mayor Jay Tibshraeny.
"We are thrilled to finally open HELLUVA Brewing Company in Chandler, where we are residents and have been looking for the right location for multiple years," said Owner Shawn Shepard. "HELLUVA Brewing has already received significant interest from potential customers and we would like to particularly thank the City's Economic Development Division for helping us with site selection and build-out process."
HELLUVA Brewing Company has invested $1.5 million on tenant improvements, and is in the process of hiring more than 80 employees to staff the restaurant.