Oct. 25, 2021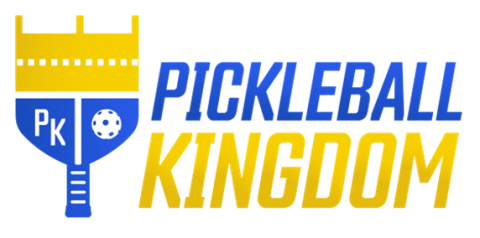 The fastest growing sport in America just got better
Update: Pickleball Kingdom is scheduled to open on May 2, 2022.
CHANDLER, Ariz. – Pickleball Kingdom announced that it will be opening the first dedicated indoor pickleball facility in Arizona and the largest in the United States in the first quarter of 2022.
"Chandler's entrepreneurs are thriving and we are ecstatic over the announcement made by Mike Rodrigues that Pickleball Kingdom is opening in Chandler," stated Mayor Kevin Hartke. "Sixteen pickleball courts dedicated to indoor recreation is a win for Chandler residents." 
"Pickleball is the fastest growing sport in America because it's fun," said Mike Rodrigues, founder of Pickleball Kingdom. "What's not fun is waiting for a court, playing in the heat and having the wind affect your game. We've solved all those problems."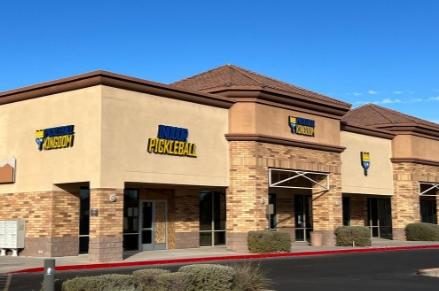 Features and benefits of Pickleball Kingdom include:
16 indoor courts
Entire facility will be air conditioned
Memberships
Visitors welcomed
Court reservations
Tournaments
Leagues
Lessons
Pro Shop
Snack Bar
Beer and wine
Locker rooms with showers
Ball Machines
Party Room
Corporate Events
Birthday Parties
Lounge areas
Pickleball Kingdom will be located in Chandler on the northeast corner of Ray and Rural roads. Its mobile app will allow members and visitors to reserve courts and sign up for tournaments and leagues. For more information, visit Pickleball Kingdom or call 480-818-9980.

About Pickleball Kingdom:
The idea for Pickleball Kingdom was birthed on Jan. 9, 2021, as Mike Rodrigues and his buddies were standing in the sun on a windy day waiting for a pickleball court to open up.
 
Media contacts:
Mike Rodrigues
Pickleball Kingdom, Founder
Stephanie Romero
City of Chandler, Public Information Officer
480-782-2231