Aug. 31, 2018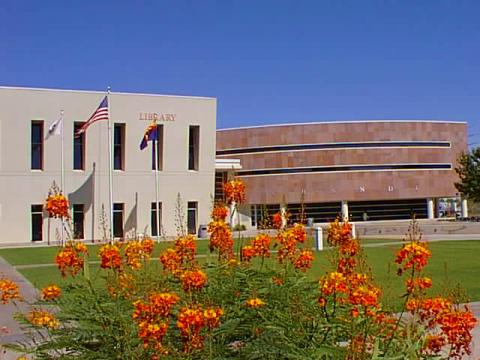 On Saturday, Sept. 8, 2018, the non-profit literary organization Akshaybhasha, in collaboration with Phoenix Metro Maharashtra Mandal (PMMM), will co-sponsor a cultural celebration of the Marathi language in the Copper Room of the Chandler Downtown Library. The program will run from 2-4 p.m.
A highlight of the event will be the donation of a collection of Marathi language books to the Chandler Public Library. Marathi, one of India's 22 official languages, is one of the oldest languages, dating back as far as the 13th century and is written in a script. Dr. Anne Feldhaus, President of the Association of Asian Studies at ASU, will be a featured speaker during the presentation of the collection and will discuss why and how she learned the Marathi language and how it enriched her as a person and a teacher/professor.
The Chandler Public Library's objective is to satisfy the educational, informational, recreational, and professional needs of residents by providing a wide range of materials and services. Library Manager Dan Lee stated, "As Chandler becomes increasingly diverse, the Library has responded by providing valuable services to those who speak or read other languages besides English. For more than twenty years, Chandler Library has been recognized as a leader in efforts to promote adult literacy through its robust offering of small group tutoring sessions and large group conversation classes. The Library also supports its diverse constituency with bilingual books and with language-learning databases."
To improve literacy skills, it is also important to have books in one's own native language. The Library is grateful to Akshaybhasha and PMMM for their generous donation of Marathi language books. This donation can be a stepping-stone towards a larger collection of international language materials. Lee added "The Library is proud to be considered a place that welcomes everyone and where people of all backgrounds can come together."
For more information regarding language materials, as well as other services and collections, please call 480-782-2800 or go to the Chandler Public Library website.