June 11, 2018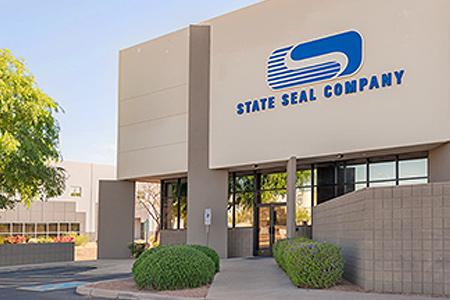 State Seal Company – a manufacturer of custom designed seals and die-cut components for the aviation, aerospace and defense, and general industrial market – recently purchased an industrial building in the West Chandler employment corridor at 7001 W. Erie St. The company has relocated their manufacturing and headquarters operations into this new facility where they are occupying 62,000 square feet.
State Seal Company was founded in 1966 and currently has 85 employees. "Our current employee base is predominantly in the East Valley and this highly functional Chandler building allows us to consolidate four buildings into one," said Jason Saxton, president of State Seal Company. "We have been impressed by the business-friendly nature in the City of Chandler throughout the tenant improvement process and plan to be a long-term business in this growing community."
"We would like to welcome State Seal Company to our West Chandler employment corridor, where manufacturers like State Seal are able to take advantage of a strong labor market and centralized location," said Chandler Mayor Jay Tibshraeny.
State Seal Company first started moving operations into their new building in December 2017 and is now fully operational.
For questions regarding opportunities in West Chandler or anywhere throughout the City, contact the Economic Development Division.