Oct. 2, 2018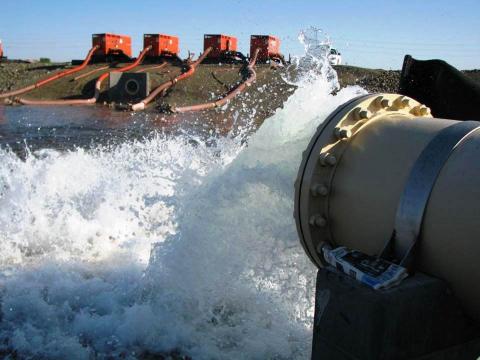 A $67 million construction project that doubled the capacity of a drinking water treatment plant serving the City of Chandler and Town of Gilbert has received a 2018 Top Project Award by Water & Wastes Digest (W&WD), a leading water industry publication.
The editors of W&WD presented the 2018 Top Project awards at the Water Environment Federation's Annual Technical Exhibition and Conference held Sept. 29 through Oct. 3, in New Orleans.
The expansion project involved the Santan Vista Water Treatment Plant built in 2009 and located in the Town of Gilbert. Each community paid half the cost of the plant's original construction and recent expansion and each receives half the drinking water it produces. The construction increased the treatment capacity of the plant from 24 million gallons per day (mgd) to 48 million mgd.
The challenging expansion project required the construction of new facilities within an operating plant and was acknowledged for its construction planning and sequencing, collaborative team approach, use of technology, focus on safety and outreach to the community.
Also noteworthy was the project's completion below the original program budget estimate of $82 million; a $15 million savings. A ribbon cutting ceremony was held at the conclusion of construction and attended by the mayors and city councils of both Chandler and Gilbert.
The same facility was recognized in May as Water Project of the Year by the Arizona Water Association, a non-profit educational organization founded in 1928 and dedicated to preserving and enhancing Arizona's water environment.
The expansion project was designed by Black & Veatch Corporation and built by Sundt Construction Inc. and Sturgeon Electric Company, Inc.