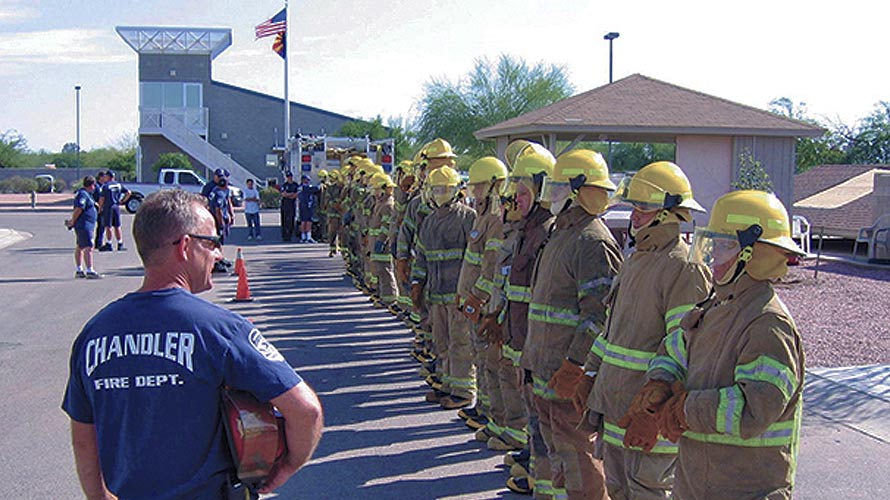 Chandler Fire Cadets is a developmental program designed to assist young men and women interested in a possible career in the fire service. The program teaches basic fundamentals of firefighting, fire service culture, discipline, physical fitness, and providing community service to the City of Chandler.

Cadets get a wealth of instruction and opportunities to learn and perform duties commonly demonstrated within the firefighting profession. The advisors to the Cadet program are full-time Chandler Firefighters.

To become a Fire Cadet, candidates must complete Chandler's Fire Cadet Academy. Upon graduation from the Cadet Academy, Cadets 16 years or older will become certified to ride with fire crews and operate with them. Furthermore, Cadets commit to a mandatory 1 year of service and attend monthly meetings on the first Saturday of every month, as well as perform 4 hours of mandatory community service per month.
Chandler Fire Cadet Academy Schedule:
None scheduled at this time. Please check back or contact the Cadet Program Manager.