Neighborhood Programs offers the HOA Academy to provide residents and board members of homeowner's associations (HOA) with the know-how, tools and resources to effectively lead their neighborhoods.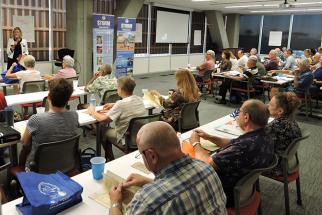 The next HOA Academy is planned for the Spring of 2020.

Mayor's HOA Roundtable
Mayor Kevin Hartke will host his first HOA Roundtable on Tuesday, Sept. 10, at Chandler-Gilbert Community College. The HOA Roundtable is designed to educate members of a homeowners association as well as engage residents in conversations about the experiences and challenges they face within their own community HOA.

For more information about the HOA Academy or HOA Roundtable, email Neighborhood Programs or call 480-782-4348.