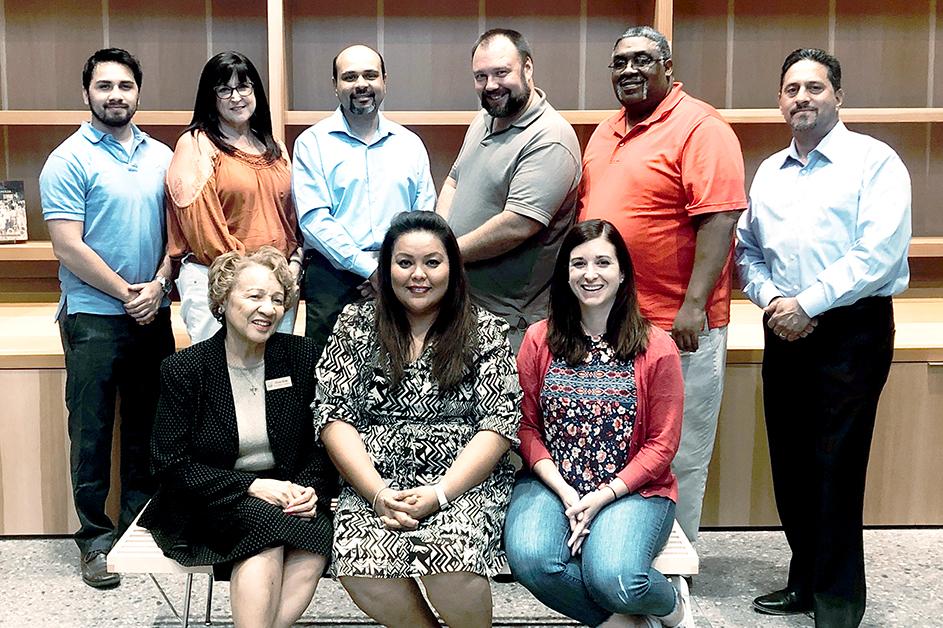 Chandler is a vibrant community with a population made up of individuals of all races, religions, cultures and ethnic backgrounds. Chandler's pockets of culture and diversity have grown over time, along with the City itself. In an effort to foster this growth and keep cultures connected in Chandler, City leaders organized a group of community liaisons into the first Human Relations Commission.
Here are 11 facts you may not know about Chandler's Human Relations Commission:
Chandler's Human Relations Commission, also known as the HRC, was created more than 20 years ago as a way to help bridge communication gaps and prevent a disconnect between City leaders and Chandler's diverse community. 

The 11 members of the HRC are appointed by the Mayor to serve three-year terms. Community members can express their interest in serving on the commission at any time. 

The commission is made up of a diverse group of individuals, many of whom belong to and hold leadership positions within various community groups and service organizations throughout Chandler.

Members of the HRC maintain relationships with different ethnic groups, community organizations and social service agencies, giving them direct access to the City. Members serve as liaisons between the community and City leadership, and each HRC member serves as the contact to one or more of the City's identified populations.

In addition to giving groups a dedicated contact at the City, the commission also actively promotes groups' news and messages as a way to bolster inclusion and unity across Chandler.

Over the years, the HRC has provided guidance that has helped rewrite a number of City policies to make Chandler a more inclusive place to live, work and play.

The HRC's mission statement reflects its goals and values: "Elevating and celebrating the diverse population of Chandler through ongoing engagement in multicultural, educational and inclusive efforts so that everyone is valued and has the opportunity to thrive."

The commission is heavily involved with event planning throughout the entire year. The largest and most concerted of these efforts is Chandler's annual Multicultural Festival and Celebration of Unity. 

Chandler's current mayor, Mayor Kevin Hartke, was chair of the HRC for its first four years as a commission, beginning in the late 1990s: 
"I was honored to serve as chair for the first four years of the Human Relations Commission's existence and am proud of the work we accomplished in working with the City to rewrite policies and address community needs. Over two decades later this Commission continues to represent and celebrate Chandler's diversity in more ways than we originally imagined to ensure everyone in our community has the opportunity to thrive." - Mayor Kevin Hartke

The HRC hosts public meetings and takes minutes, which are available online and open to anyone interested in introducing topics or following what is happening within the commission.

If you have specific questions about the HRC and its mission, you can contact the City's Diversity Office at 480-782-2214.
Celebrate Inclusion at the Multicultural Festival
On Saturday, Jan. 18 from noon to 6 p.m, bring your blankets and lawn chairs for an amazing evening featuring two stages packed with performances, as well as art and food from cultures around the world. 
The 2020 event will honor the 25th anniversary of the Multicultural Festival, which celebrates diversity, multiculturalism and community in Chandler. New event features this year will include an area dedicated to the Asian community as well as an adult beverage area with a portion of the proceeds benefiting the Chandler Youth Theatre.
The festival will take place at the Downtown Stage, 178 E. Commonwealth Ave. The event is free and appropriate for all ages. Event details, including performer bios and a festival schedule, can be found at Multicultural Festival.
Get Involved with Chandler's Boards, Commissions and Committees 
The City of Chandler's Boards, Commissions and Committees are vital to the ongoing success of our community, providing invaluable input and feedback to Council and staff. A list of all active groups, including upcoming meeting information and minutes, is available online. 
If you are interested in serving on a board or commission, please check out the Citizen's Guide to review the board duties and requirements for membership.