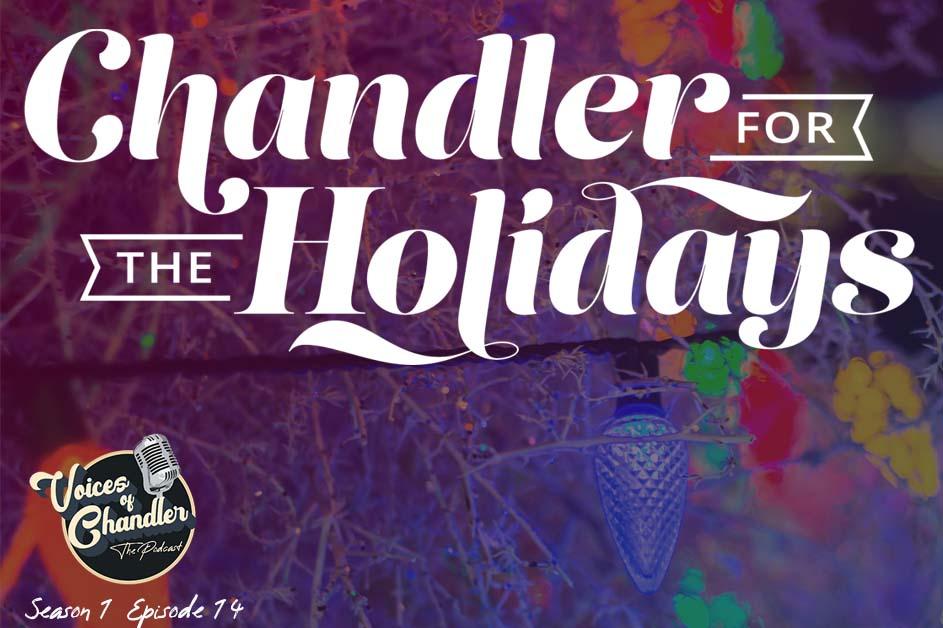 On the last episode of the first season of Voices of Chandler, The Podcast host Melina Zuniga and local contributors, Community Resource & Diversity Supervisor, Niki Tapia, and Chandler Fire Battalion Chief, Jeff West, discuss everything going on during Chandler for the Holidays, including the beloved Tumbleweed Tree Lighting.
Episode 14 Highlights:
Get a rundown of all the Chandler for the Holidays events.

Cynde Cerf interviews Sons of Serendip, a "classical crossover ensemble" coming to the Chandler Center for the Arts in December about their background and experience on America's Got Talent Season Nine.

Downtown is preparing for the Tumbleweed Tree and festive Sugarland display. Get ready to bring your family for a quick transition from the Thanksgiving to Christmas holiday season with picturesque lights and plenty of shops to buy gifts from.

Listen for a complete history of Chandler's most famous tradition—the Tumbleweed Tree—how it's made and who's behind it.

In the spirit of giving, the Chandler Fire Department is hosting a toy drive at Chandler Mall on Dec. 4 from 2-7 p.m. Spoiler alert, you'll feel good about donating and get a free ride in a firetruck too.!
Listen on Apple Podcasts | Google Podcasts | Spotify | Amazon Music | Deezer