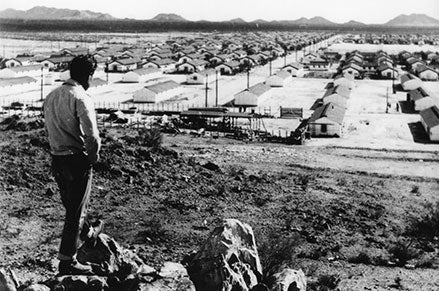 Gaman: Enduring Japanese American Internment at Gila River
December 8, 2018- April 18, 2020

During World War II over 16,000 Japanese Americans were forcibly removed from the west coast to Gila River Internment Camp, near Chandler, simply because they looked like the enemy. This poignant exhibit demonstrates how the Japanese value gaman, enduring the seemingly impossible with patience and dignity, guided these American citizens, through loss and incarceration in the Arizona desert.  See the photos, hear the stories, read the names of incarcerees, and view the community contributed paper cranes in this transformative exhibition. 
​​​​​​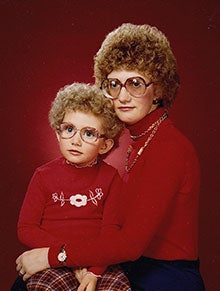 Awkward Family Photos: The Exhibit 
December 8, 2018- January 19, 2019

Explore the family experience—all those photos that capture the perfectly imperfect moments we share with the people we love most. Celebrate the awkwardness while taking comfort in the fact that we are not alone.  Every family has its awkward moments. Mike Bender and Doug Chernack created the viral internet sensation awkwardfamilyphotos.com, a place where families could share their not-so-graceful moments. The exhibition will showcase over 200 classic Awkward Family Photos, all framed in funky and vintage frames. 
Photo Courtesy of Awkward Family Photos.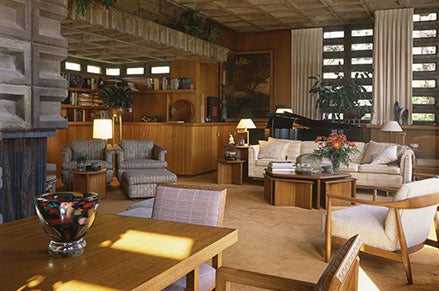 Frank Lloyd Wright: Architecture of the Interior
January 13- March 16, 2019

Experience the creativity and concepts of spaces used by Frank Lloyd Wright.  This exhibition exploring the design of Frank Lloyd Wright's houses often considered his greatest architectural accomplishment. Through 19 reproduction drawings, 8 photographs, and 4 photographic murals, the exhibition illustrates the myriad—both obvious and subtle— ways Wright created the visual character of interior space and objects within it, each an essential detail of the larger whole.
Frank Lloyd Wright: Architecture of the Interior is organized by International Arts & Artists, Washington, DC, in cooperation with The Frank Lloyd Wright Foundation, Scottsdale, AZ.
Photo: Gerald Tonkens House, Usonian Automatic, Living Area, Amberley Village, Ohio, 1954. Photograph. ©2018 Paul Rocheleau.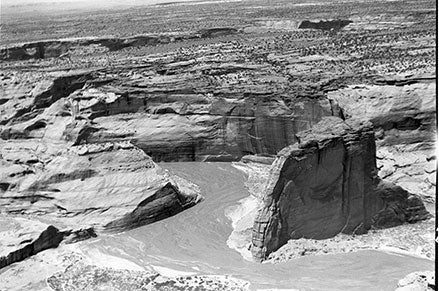 Oblique Views: Southwest Aerial Landscapes by Charles and Anne Lindbergh and Adriel Heisey
April 9- July 6, 2019
How have humans impacted landscapes over the last century? During 2007 and 2008, flying at alarmingly low altitudes and slow speeds, Adriel Heisey leaned out the door of his light plane, and holding his camera with both hands, re-photographed some of the Southwest's most significant archaeological sites that Charles Lindbergh and his wife Anne photographed in 1929. Oblique Views pairs large-scale then-and-now photographs that reveal the layers of civilization of the American Southwest—Native American, Spanish, Mexican, and ultimately Euro-American colonization and settlement—from a vantage point few of us will ever experience.

This exhibition has been organized by the Museum of Indian Arts and Culture/ Laboratory of Anthropology, Santa Fe, NM and circulated through GuestCurator Traveling Exhibitions.