The Chandler Museum offers a wide array of engaging and educational public programs for early childhood, youth and adults. The programs include lectures, activities, demonstrations, outreach events and more. Programs are free to attend. 
11 a.m. - 2 p.m. | Free | Drop-in | Designed for ages 6-12
History Detectives | First Saturday of the Month 
Use clues from local primary sources to solve a history mystery.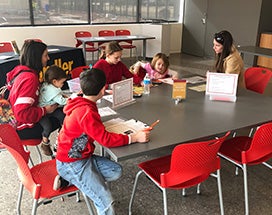 Jan. 4 | Scavenger Hunt
Use clues to find things located around the museum campus. Don't forget to check the exhibit hall, the historic McCullough-Price House, and the outdoor spaces.
Feb. 1 | History Detectives: Modern Mysteries
What did people use before electrified vacuums? Take a closer look at a rug beater and try your hand at using it. Explore a number of historic artifacts and compare them to their modern counterparts.
 

STEM Saturday | Second Saturday of the Month
Join us and our partners, the Museum of Science and Sustainability, for investigations into science topics.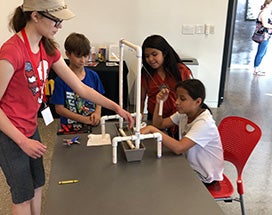 Jan. 11| Lights, Candles and Games: The Science of Family Bonding
Come light a table, learn about candles, and play a game together! 
Feb. 8 | Sink or Float
Which plastics sink and which plastics float? If you were a marine animal, which would you prefer? Come dunk different plastic grades and see what happens to plastic over time. 
Demonstration Day | Third Saturday of the Month
Experience a historical craft, demonstration or performance with our special guests.

Jan. 18 | Between the Folds presented by the AZ Origami Society
This program allows participants to learn about the art of origami, the relevance of certain shapes in Asian culture and then try your hand at your own paper creation!

Feb. 15 | Leather Tooling with Wesley Bennett
Wesley was employed at a local leather company and will share his trade and the skills needed to tool, cut, stamp and dye leather creations. 

 

aMUSEment | Fourth Saturday of the Month
A day of play, historical games, fun and merriment at the MUSEum.
Jan. 25 | We Can Do It! Fun from the 40s
Come learn and play 1940's era games and see how the war influenced the activities and games that were available during that time in history.
Feb. 22 | Puzzled and BeMUSEd
Puzzles galore in all shapes and sizes!  Come try your hand at fitting together various puzzle pieces and types.
In the Exhibits | Fifth Saturday of the Month
Dive into activities in the exhibition hall.
Feb. 29 | Japanese Internment
Family-friendly, hands-on activities in the middle of our Gaman: Enduring Japanese American Internment at Gila River.  Gain a deeper understanding of this history. Make an origami crane, pack a suitcase, and more.
C-Town Suitcase Club
Travel through time and explore everyday objects from the past. Early childhood program for 3 to 5-year-olds and their caregivers.

10 - 11 a.m. | Free
Jan. 21 | Blues
Instruments, music & rhythm from long ago!  We will have a BLAST tooting our own horns and making noise!
Feb. 18 | News
Extra, Extra, Hear all about it!  How was news shared before the internet and cell phones?  We will make our own newspapers and pretend to be newscasters and journalists on TV.
Local Voices Arizona Stories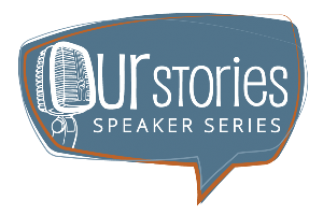 A monthly series featuring unique Arizona and local history topics and conversation presented by the Chandler Museum and the Chandler Public Library, with support from the Friends of the Chandler Public Library and the Chandler Historical Society. 

If you have questions or would like more information on Our Stories, call 480-782-2751.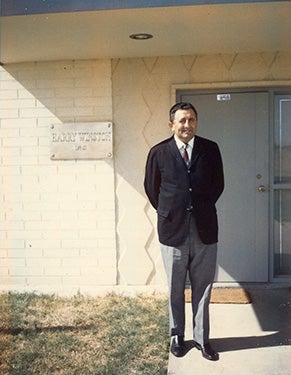 Death and Diamonds: The Story of Samuel Soldinger
Saturday, Feb. 29 |10:30 am
Chandler Museum, 300 S. Chandler Village Drive 

Born into a Jewish family in Poland in 1924, Samuel Soldinger found himself and his family confined to the Krakow Ghetto after the Germans invaded.  While everyone around him died, Samuel survived the Holocaust working in Oskar Schindler's factory. After the war, he learned to cut diamonds and moved to New York City. He arrived in Chandler, Arizona in 1962 to manage the new Harry Winston diamond manufacturing plant on Pecos Road.
Collections Coordinator Nate Meyers will share Samuel's dramatic story.
History Bites: Lunchtime Talks 
First Tuesday of each month 
Noon - 12:30 p.m.  | Saguaro Room 

Get a taste of Chandler history during 30-minute talks led by museum curators. Bring some take out or a brown bag lunch.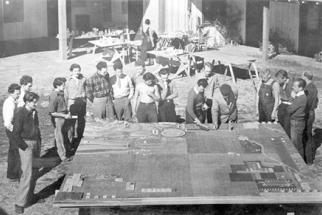 Jan. 7 | Broadacre City: Frank Lloyd Wright's Chandler Project
Architect Frank Lloyd Wright built Broadacre City, a model of his ideal suburban community while staying at La Hacienda near Downtown Chandler. Understand the impact of this Chandler project on Wright's career.
Feb. 4 | Highlights from Chandler's Sports Hall of Fame
Over the years Chandler has produced a number of successful athletes that have gone on to excel at the professional level.  Since 2004 the Chandler Sports Hall of Fame has inducted athletes, coaches, and teams to recognize their success and accomplishments. Hear some of the highlights of those star inductees including Cameron Jordan, Eddie Wilson, Lyndsey Fry, and Cody Bellinger.
The History of the (Berlin) Wall: German Experiences for Arizona
Jan. 30 | 7 p.m. | Saguaro Room
The issue of the US/Mexico border, or any border today, is of central importance. This presentation takes the history of the Berlin Wall as a starting point to address what walls have done to people and cultures throughout time. Can the Berlin Wall help Arizonans understand the critical issues better? Even if that might not be the case, the history of that ominous wall and the cultural implications deserve our close attention.

Presented by University of Arizona professor Albrecht Classen, College of Humanities. This program is made possible by Arizona Humanities.
What People Are Saying About Museum Programs
"I absolutely love bringing my three kids to C-Town (ages 5, 3, and 2) because the program staff is warm and competent; there are quality activities that engage multiple age levels; and it is consistent and fun! My kids will often sing the songs and discuss local history we learned well after our visits to the Chandler Museum." - Melanie, parent
"I love C-Town because we sing lots of songs and do lots of crafts and learn history every time we go." - Ava, age 5