The Chandler Museum offers a wide array of engaging and educational public programs for early childhood, youth and adults. The programs include lectures, activities, demonstrations, outreach events and more. Programs are free to attend. 
11 a.m. - 2 p.m. | Free; Drop-in | Designed for ages 6-12
History Detectives | First Saturday of the Month 
Use clues from local primary sources to solve a history mystery.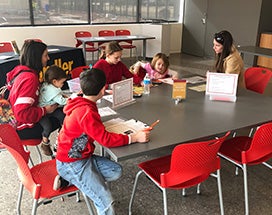 Sept. 7 | Weighing the Evidence
Sort through the primary sources including photographs and oral history quotes to determine the effects of segregation in Chandler schools, businesses and communities.

Oct. 5 | Scavenger Hunt
Nov. 2 |Photos that Tell a Story
 
STEM Saturday | Second Saturday of the Month
Join us and our partners, the Museum of Science and Sustainability, for investigations into science topics.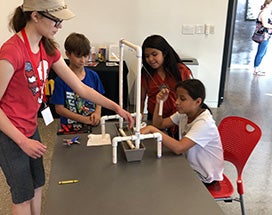 Sept. 14 | Electricity: May the Spark be with You
Experience electricity with the Museum of Science and Sustainability. See how science progressed from static to circuits, and make some sparks of your own! Harness the humble electron to create light, magnets, and motors.

Oct. 12 | Companion Planting: Getting the most out of your Garden
Nov. 9 | Microorganisms: The Invisible World
Demonstration Day | Third Saturday of the Month
Experience a historical craft, demonstration or performance with our special guests.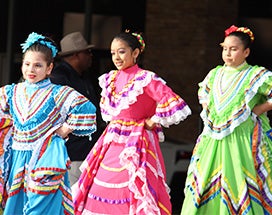 Sept. 21| Ballet Folklorico Quetzalli-AZ 
Celebrate Hispanic Heritage Month! Dancers will show and teach traditional folklorico dances.  Attendees can try on traditional skirts and headpieces and make a paper flower or papel picado to take home.

Oct. 19 | Outdoor Cooking with Dave McDowell
Nov. 16 | Embroidery with Evelyn Johnson
Step in Their Shoes | Fourth Saturday of the Month
Explore the people that make up our community.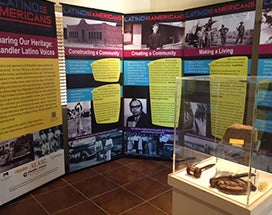 Sept. 28 | Latinos in Early Chandler
Celebrate Hispanic Heritage Month! Learn the history of Chandler's Latino community through a pop-up exhibit.  Hands-on activities include using a tortilla press, creating art, and exploring folktales.

Oct. 26 | Women of the West
Nov. 23 | Southwest Holiday Traditions 
In the Exhibits | Fifth Saturday of the Month
Dive into activities in the exhibition hall.
Nov. 30 | Design an Apron
C-Town Suitcase Club
Travel through time and explore everyday objects from the past. Early childhood program for 3 to 5-year-olds and their caregivers.

10 - 11 a.m. | Free
Sept. 17 | Rugs
Oct. 15 | Jugs
Nov. 19 | Bugs
Local Voices Arizona Stories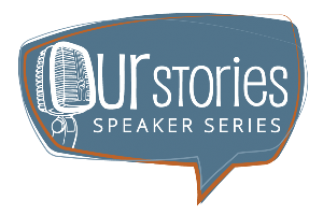 A monthly series featuring unique Arizona and local history topics and conversation presented by the Chandler Museum and the Chandler Public Library, with support from the Friends of the Chandler Public Library and the Chandler Historical Society. 

If you have questions or would like more information on Our Stories, call 480-782-2751.
Stories Around the Thanksgiving Table
Saturday, Nov. 30, 2019 |10:30 am
Chandler Museum, 300 S. Chandler Village Drive 

When we gather with family at Thanksgiving or other family celebrations, we often relish in all the family stories that get told. They are the stories that make us laugh, cry and learn new things about our family. These stories are part of our family history, but how do we record them, remember them or continue to pass them down? This presentation will give you the tools to capture your family history through all those stories shared around the table as family gathers together.

Presented by Arizona State University faculty member Denise Ann Bodman, Ph.D., from the T. Denny Sanford School of Social and Family Dynamics
History Bites: Lunchtime Talks 
First Tuesday of each month 
Noon - 12:30 p.m.  | Saguaro Room 

Get a taste of Chandler history during 30-minute talks led by museum curators. Bring some take out or a brown bag lunch. 
Sept. 3 | In Her Words: Olive Goodykoontz
Oct. 1 | Williams Air Force Base
Nov. 5 | Baseball at Gila River Internment Camp Presented by special guest Bill Staples