The Chandler Museum offers a wide array of engaging and educational public programs for early childhood, youth and adults. The programs include lectures, activities, demonstrations, outreach events and more. Programs are free to attend.
Treat your audience to a story from Chandler's fascinating history. Chandler Museum offers insightful and engaging presentations to community organizations, libraries, schools, and other groups. Book your free presentation and we'll bring history to you.
Broadacre City: Frank Lloyd Wright's Chandler Project
Death and Diamonds: A Holocaust Survivor's Journey from Kraków to Chandler
Dr. Chandler and the Land Fraud that Built the Valley
Fight Night in Chandler: March 22, 1967
Japanese Internment: When Some Americans Looked Like the Enemy
Visual Stories: Dorothea Lange's Depression Era Photography in Chandler, Arizona
Join a docent-guided campus tour of Chandler Museum
Free 45-minute tours led by our volunteer docents will give you insights into the architectural and artistic components of the museum campus as well as details about Chandler's history. Pre-register to guarantee your spot.
Have a group of 8 or more? Call 480-782-2879 to schedule a group tour.
First Tuesday of each month | Noon - 12:30 p.m.  | Saguaro Room 
Get a taste of Chandler history during 30-minute talks led by museum curators. Bring some take-out or a brown bag lunch. 
Photography Technology Series, Part 1: Glass Plate Negatives
Tuesday, Oct. 5 |  12-12:30 p.m.
What are glass plate negatives? They seem bulky and fragile, but dry glass plate negatives started a photography revolution when they debuted in the 1870s. Previously, photographers were tied to studios or troublesome portable darkrooms. With this new technology, they could capture images in any location, carefully pack the exposed glass plates, and develop them later.
Learn how this technology works and why the images it creates are so prized. Collections Coordinator Nate Meyers will feature glass plate negatives from the Chandler Museum artifact collection and reveal how curators and collectors preserve this fragile legacy.
After the program view images made from glass plate negatives in the exhibition "Black and White in Black and White: Images of Dignity, Hope, and Diversity in America," on view at Chandler Museum through October 17, 2021. 
Pre-register to guarantee your spot.
Idea and Reality: Defining the West Through Imagery
Tuesday, Nov. 2 |  12-12:30 p.m.
How do you picture the American West? Images of the West have enticed waves of homesteaders, adventure travelers, business barons and economic migrants. The people drawn by those images did not always find what they were expecting. They encountered a West that is both wide-open and controlled, productive and largely arid, essentially American and culturally complex. Explore the imagery of the West with Education Coordinator Tiffani Egnor and discover how it compares with the reality of our region.
After the program, view the exhibition "Greatest Photographs of the American West," opening at Chandler Museum on November 2, 2021. 
Pre-register to guarantee your spot.
Local Voices Arizona Stories
A monthly series featuring unique Arizona and local history topics and conversation presented by the Chandler Museum and the Chandler Public Library, with support from the Friends of the Chandler Public Library and the Chandler Historical Society. 

If you have questions or would like more information on Our Stories, call 480-782-2751.
Women Airforce Service Pilots (WASP):
The Last Acknowledged Veterans of World War II
Saturday, Oct. 23 | 10:30 a.m.
More than a thousand women served as Women Airforce Service Pilots (WASP) during WWII, freeing male pilots for overseas duty. WASP served on 122 bases in thirty-one states, including Arizona (in Chandler and Kingman). Their primary task was ferrying combat aircraft from factories to embarkation points--totaling over sixty million miles between 1942 and 1944. They also towed targets for artillery and gunnery training, piloted top secret missions, and served as administrative and engineering test pilots. These women pilots flew every type of plane in the air arsenal.
Thirty-eight WASP died in service. However, the United States Air Force did not acknowledge the WASP's military contribution until the spring of 1979. Their strongest Congressional supporter was Arizona Senator Barry Goldwater who flew with WASP in WWII.
Natalie J. Stewart-Smith, MA, MEd, Army veteran, WASP historian and educator, presents this talk to coordinate with the final phase of the Field of Honor Veterans' Memorial, to be dedicated at Chandler's Veterans Oasis Park on November 11.
Pre-register to guarantee your spot.
Playtime: History and Current Trends in Chandler Playground and Park Design
Virtual Program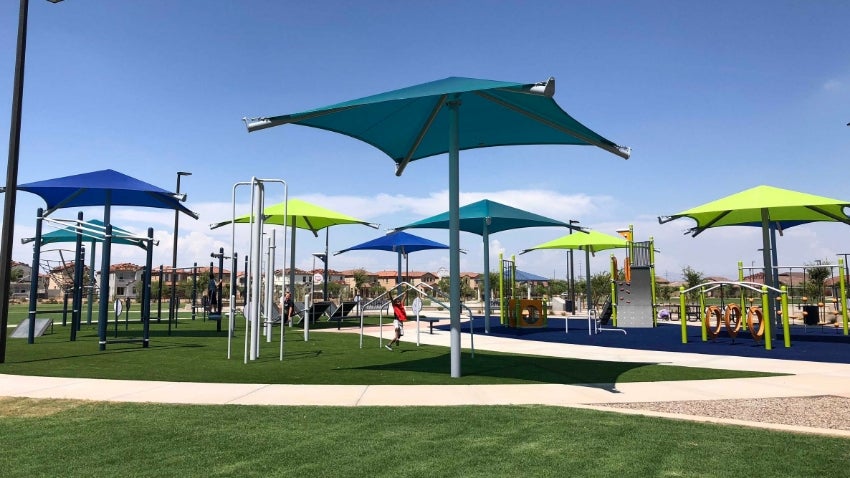 City of Chandler Community Services Director Andy Bass and Community Services Planning Manager Mickey Ohland will discuss the local history of play and recreation as well as current trends in playground equipment and park design. Gain insights on City of Chandler projects past, present, and future in this virtual talk. This Our Stories program coordinates with "Once Upon a Playground," a traveling exhibition on display at the Chandler Museum, that showcases historic playground structures.
Watch Now
Fight Night in Chandler: March 22, 1967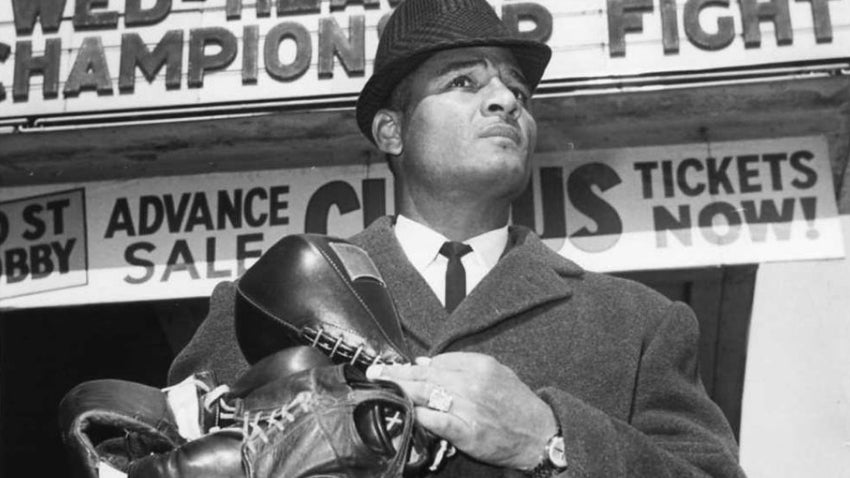 Zora Folley, a professional boxer from Chandler, got his shot at the heavyweight title when he fought Muhammad Ali on March 22, 1967, in New York's Madison Square Garden.  With the television broadcast blacked out, and without a radio broadcast, it looked like Chandler residents would miss out on their hometown hero's biggest moment.  "Fight Night in Chandler: March 22, 1967" tells the story of how Chandlerites were able to overcome these obstacles and find a unique way to experience the biggest fight night in Chandler's history.
Dive into culture, history, and art at home with a themed activity box. Each Chandler Museum in a Box includes instructions and supplies for three-five activities.
Museum in a Box is available for sale in the Museum Store.
 
Family Editions
Build It! Frank Lloyd Wright in Chandler
Explore architecture with a Frank Lloyd Wright themed activity box. Design a city, test your building skills with edible construction supplies, and review shapes hidden within authentic Wright drawings. This Chandler Museum in a Box contains all needed supplies for three activities, stories about Wright's time in Chandler, and the book Who Was Frank Lloyd Wright from the popular Who Was? series.
$18, Great for ages 7-10, includes enough supplies for two users.
Date Night Edition
Sweat and Spar: Boxing Fun for Two
Ready for a date night that packs a punch? Don't worry about your fitness level, grab your partner and step in the ring. Round 1: Duke it out with your partner in a series of jump rope challenges. Round 2: Find out who can talk the talk. Round 3: Weigh in on issues that matter with conversation cards centered on the exhibition Bigger than Boxing: Zora Folley and the 1967 Heavyweight Title. Round 4: Take a breather by expressing your artistic side. This box also includes movie suggestions, drink recipes, and a sweet treat.

$24, Designed for adults
10 - 11 a.m. | Free
C-Town Suitcase Club
Travel through time and explore everyday objects from the past. Early childhood program for 3 to 5-year-olds and their caregivers.
 
What People Are Saying About Museum Programs
"I absolutely love bringing my three kids to C-Town (ages 5, 3, and 2) because the program staff is warm and competent; there are quality activities that engage multiple age levels; and it is consistent and fun! My kids will often sing the songs and discuss local history we learned well after our visits to the Chandler Museum." - Melanie, parent
"I love C-Town because we sing lots of songs and do lots of crafts and learn history every time we go." - Ava, age 5