The Chandler Museum exhibit hall features 6-8 exhibitions each year. The schedule includes a combination of in-house produced exhibits exploring Chandler history topics and nationally traveling exhibits showcasing culture, history and art.
Sorting Out Race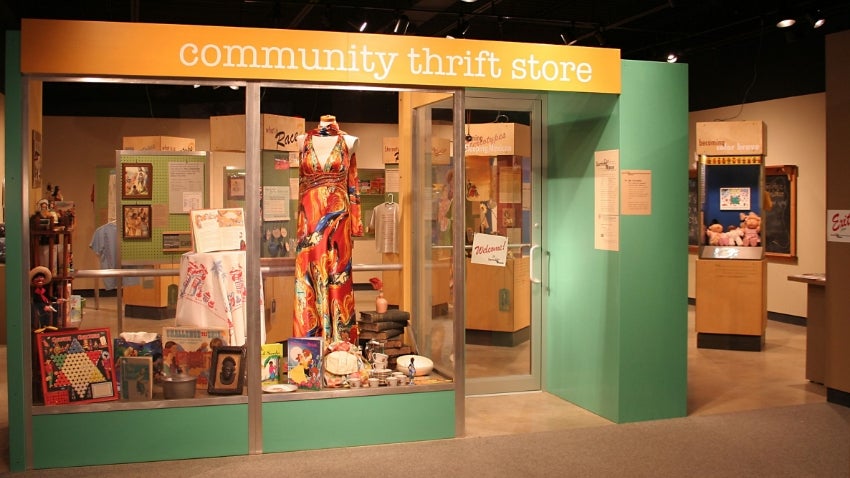 Oct. 3, 2023 - Jan. 7, 2024
Each year, thousands of items are donated to thrift stores. Among the many items are racially charged or racist memorabilia. Sorting Out Race arose out of a desire to divert items with racial content from thrift stores and became an exhibit that would generate a healthy community conversation about racial stereotypes. Throughout the exhibition, viewers will be prompted to consider their own sentiments on these objects. What do antiques and collectibles with racial imagery teach us about racism? Does old stuff matter?
The Sorting Out Race exhibit is produced and toured by Kauffman Museum at Bethel College, North Newton Kansas
Tumbleweed Tree: A Chandler Tradition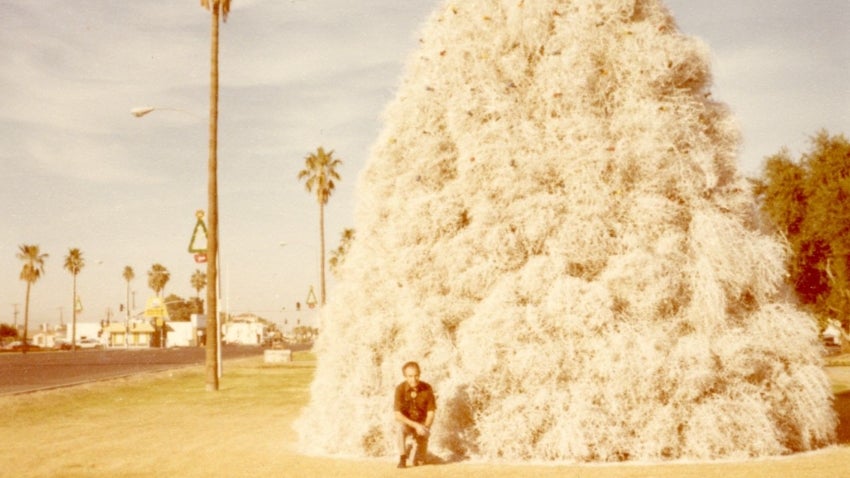 Nov. 1, 2023 - Jan. 7, 2024
Explore the 60+ year history of Chandler's Tumbleweed Tree. In the late 1950s, Chandler resident Earle Barnum spearheaded the construction of a tree made from tumbleweeds to decorate downtown Chandler during the Christmas season.
Since then, the Tumbleweed Tree has become a unique holiday season tradition.
Photo courtesy of Chandler Museum Collection 1999.18.3.79, Gift of Earle Barnum
Chandler A to Z
Dec. 19, 2023 - Oct. 13, 2024
From Agriculture to Intel to Zora Folley, this exhibition will take visitors on an alphabetical journey exploring the people, places, events, and industries that make Chandler what it is today.
In case you missed the exhibition, view the tour of Bigger than Boxing: Zora Folley and the Heavyweight Title