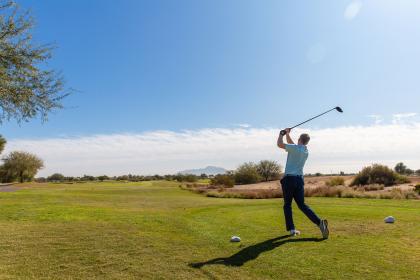 Grab your clubs and enjoy the beauty of the desert along the 6,825 yards of tees that Bear Creek Golf Course has to offer. This golf course was designed as a championship length inland "links-style" course and features rolling fairways, strategic bunkering, and well-conditioned greens.
In addition, this course plays to a par 71, with a course rating and slope of 71.6/122. The average round is estimated to be completed within four hours. Ideal for beginners, seniors, juniors, and families, Bear Creek Golf Course's holes vary in length and offer fun and sporty pars. It is also home to the Chandler Golf Challenge.
Open for public use from 6 a.m. to 10:30 p.m.