What adventure awaits you? Designed for youth and young adults, ages 6-21, with developmental disabilities, Camp Challenge offers an inclusive month jam-packed with daily summer camp adventures.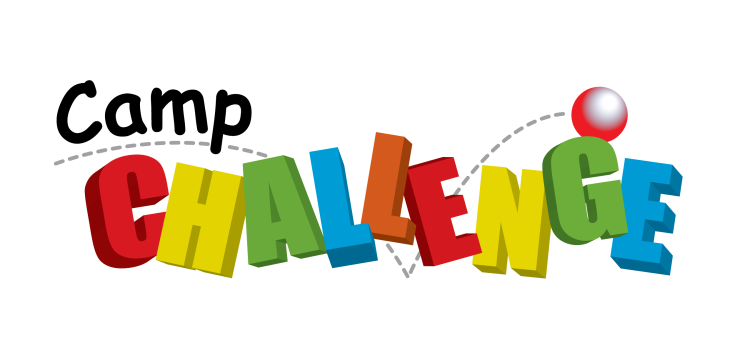 Summer just wouldn't be the same without the excitement and adventure of Camp Challenge programs. For more than a decade, kids throughout the East Valley have come together with our trained staff for a summer full of water fun, games, arts and crafts, sports, and outdoor discovery. 
Each week is designed to entice kids with their favorite activities, engage them in weekly challenges and themes, and entertain them with new buddies, dedicated staff, and silly surprises scattered throughout summer. Adventure-seeking campers build character and new friendships through our high-quality specialty camp.
Adventure awaits your camper this summer. Discover the nurturing environment of Camp Challenge: where campers learn, grow, and play.
Want new ideas for creating epic memories with your kids? Find daily inspiration by exploring our Break Time Recreation Guide or Calendar of Events.
June 1 - June 30
Camp Location: Sanborn Elementary School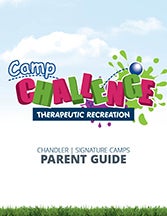 Parent Guide
Get the inside scoop on this summer's exciting curriculum. Plus, you'll find all the information you need to prepare your child for camp.

We are proud to announce our adoption of ePACT Network, a health and safety software to better support our participants and make it easier to submit critical data securely!
ePACT makes it far easier for you to share emergency information with us while also ensuring we have access to records anytime, anywhere with the mobile app – even without an internet connection.
Rest assured that you always own your account and the information in it. Have questions or feedback? Please contact Angelica Raya at 480-782-2914
Summer Staff
Our Supervisory Staff are among the most experienced in the field and highly engaged with every child. Camp Challenge Counselors are emerging professionals in the fields of special education, social work, psychology, or related areas. Each staff member is chosen not only because of experience but also because of their kindness, patience, and commitment to children with special challenges.
Love camp and want to give back? Embrace the exceptional, experience an unmatched professional opportunity, and make a difference in the lives of children with special needs. Applications are reviewed and accepted on a rolling basis. We encourage candidates to apply as soon as possible. For questions, please contact our Program Coordinator.