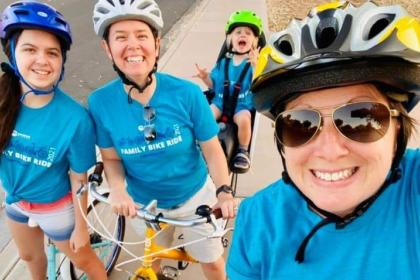 Celebrate the 15th Annual Chandler Family Bike Ride. We'll kick off the event at 7:30 a.m. where you can enjoy vendors and activities that will include equipment safety checks and bike rodeo.
Then promptly at 8:30 a.m. we will begin our guided 7.8 mile bike ride that will start at the Chandler Park and Ride, bike on the Paseo Canal to Tibshraeny Park, and back. Upon return, participants can enjoy a free Kona Ice to celebrate.
If you're not able to attend the community event or would rather ride in the comfort of your own neighborhood or park, we are also offering a virtual bike event Monday, March 27 - Sunday, April 2. Grab your family and friends and ride anytime during the weeklong event. 
All participants are asked to register online for both the community and virtual events. Be sure to preregister to receive a free event t-shirt. Registration will open on Monday, Feb. 13.
Follow us on Social Media for bike-related safety tips, bike paths, lanes and trails and to see how others are celebrating the Chandler Family Bike Ride. Share your bike ride images and videos on social media, using the hashtag, #BikeChandler | Facebook | Instagram | Twitter | Nextdoor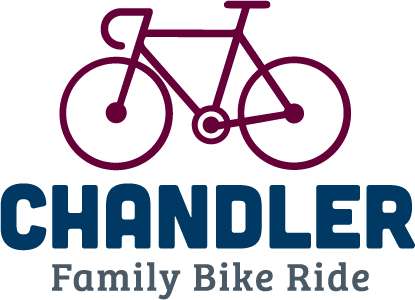 April 1, 2023
7:30 a.m.
FREE
Contact Us
Chandler Family Bike Ride Map

Getting around Chandler on your bike is easier than ever with regional bike paths published by the Maricopa Association of Governments.
ADOT Bike Maps Chandler Bike Map