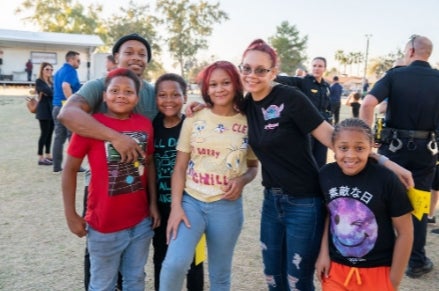 As part of the Neighborhood Advisory Committee's (NAC) commitment to the community, the NAC hosts Envision, formerly Mayor on the Move, informal events held throughout the year in various Chandler neighborhood that provides the community an opportunity to meet with Mayor Kevin Hartke and members of the City Council and for them to listen to residents speak out on the various challenges facing their neighborhoods.
2023 Scheduled Events
Tuesday, March 7 | 4:30 - 6:30 p.m.
Envision Galveston STEM & Resource Fair
Galveston Elementary School, 661 E. Galveston St.
Friday, April 21 | 5 - 7 p.m.
Envision Amberwood
Sirrine Elementary School, 591 W. Mesquite St.
Additional 2023 dates will be coming soon. For more information about Envision and its goals, call our Neighborhood Programs staff at 480-782-4363 or email Neighborhood Programs.